Group Photo is available!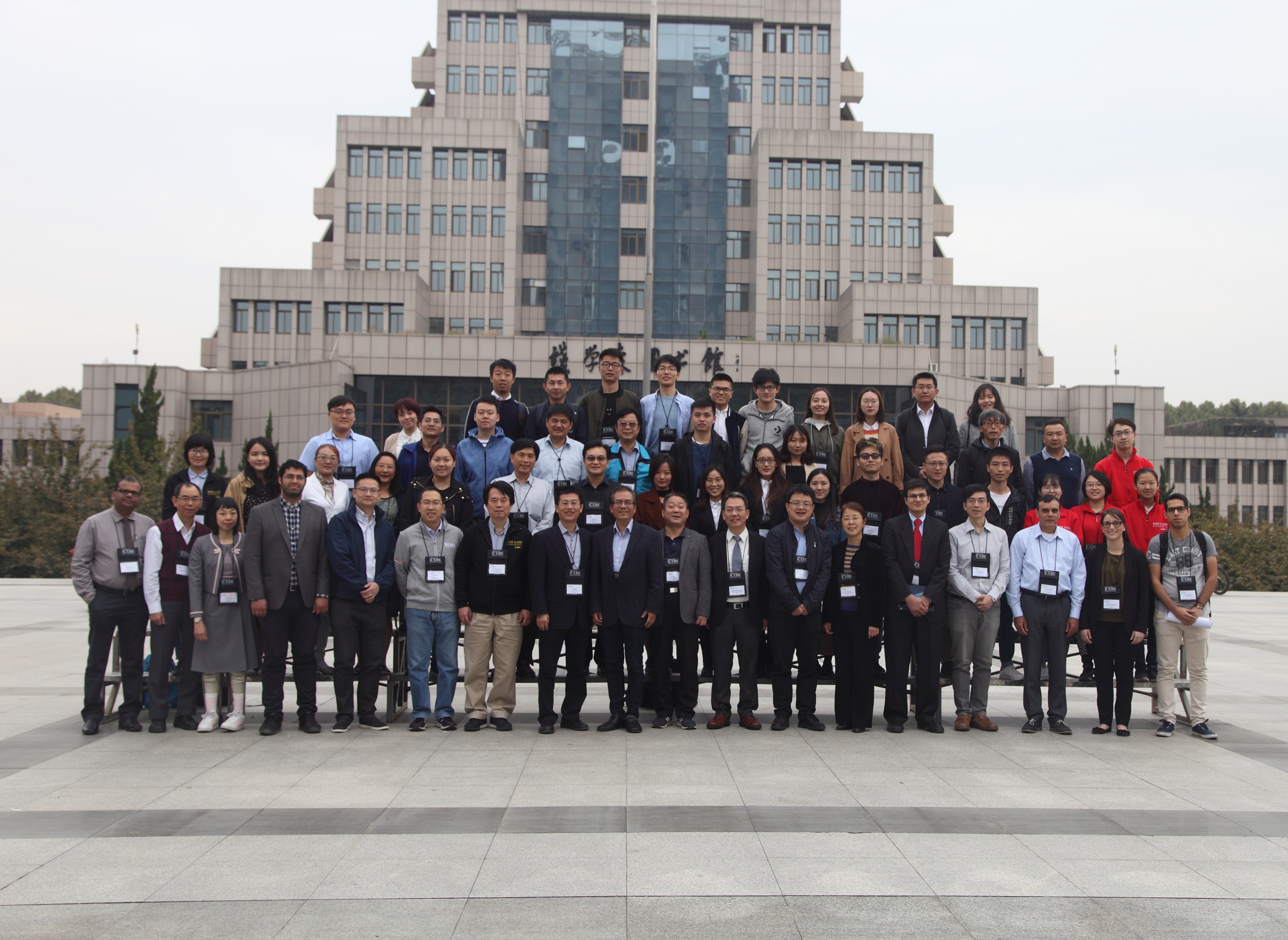 ---
News
Best Paper Finalist at ICEBE 2018:

16: Hui Yuan and Raymond Y.K. Lau, "Mining Emotions of the Public from Social media for Enhancing Corporate Credit Rating"
22: Yu Zhang, Morteza Saberi, Elizabeth Chang and Alireza Abbasi, "Solution and Reference Recommendation System Using Knowledge Fusion and Ranking"
30: Yan Sun, Lida Xu, Ling Li, Boyi Xu, Changbao Yin and Hongming Cai, "Deep Learning Based Image Cognition Platform for IoT applications"
37: Pi-Fen Yu, Fu-Ming Huang, Chuan Yang, Yu-Hsin Liu, Zi-Yi Li and Cheng-Hung Tsai, "Prediction of Crowdfunding Project Success with Deep Learning"
58: Bayan Alghofaily and Chen Ding, "Meta-Feature Based Data Mining Service Selection and Recommendation Using Machine Learning Models"
62: Cong Cao, Jun Yan and Mengxiang Li, "The Influence Factors of Online Review Quality and Their Mechanism on Trust Intention"



Best Paper Award at ICEBE 2018:

37: Pi-Fen Yu, Fu-Ming Huang, Chuan Yang, Yu-Hsin Liu, Zi-Yi Li and Cheng-Hung Tsai, "Prediction of Crowdfunding Project Success with Deep Learning"



The final program is available.


If you need an invitation letter for your VISA application, please provide the following information to Prof. Tian (fengtian@mail.xjtu.edu.cn) ASAP.

Your full name; Family name, First name
Your nationality (region); (Note that, if you are from Taiwan, please use the information on Mainland travel permit for Taiwan residents)
Your gender
Your employer and their certificate for permitting your travel and continue to employ after your coming back
Your job title
Your position
Your speciality and academic fields
Passport No. and Administration that released this document
Your birthday
The source for your financial support to your travel
Arrival date and arrival city (e.g. 2018.10.11, Shanghai)
Departure date and departure city (e.g. 2018.10.15, Beijing)
The electronic copy of your passport pages with your photo and information
The full name and the location of the Embassy and consulate that you apply for Chinese visa ( e.g. Embassy of P.R.China in Russia (Moscow))
A CV for yourself


If you have a travel mate with you, please provide the information for him/her.
The application process will take days to be finished.


Due to a number of conferences taking place about at same time in Xi'an jiaotong university, booking hotel rooms may become difficult. Two hotels very close to Xi'an university campus are highly recommended to the delegates:

Citadines Xingqing Palace Xi'an (西安馨乐庭兴庆宫服务公寓)
--If the delegates want to book by themselves, please use its booking website are https://www.citadines.com/index.html
--If the delegates want to enjoy the discount of ICEBE2018, please contact with the senior sales manager, Sophia Zhang, via e-mail: sophia.zhang@the-ascott.com or Mobile phone: (86) 17791363676.

Standard Single-bed Room: 340RMB / per night (including one breakfast)
Standard Double-bed Room: 370RMB / per night (including two persons' breakfast)

Note that: please mention the code ICEBE2018, paper no.***, (your name***), check-in date:****/**/** and check-out day:****/**/**.
Hanting Express Xi'an Jiaotong University Branch (汉庭快捷酒店-西安交大店)
--It has its own booking system and also can be booked in Booking.com.
--If the delegates want to book via e-mail, please contact the senior sales manager, WANG Jing, via wangjing123@huazhu.com



The final manuscripts due date is postponed to 7 September 2018.


The final manuscript submission link is ready [Go to the final paper submission page].
---
The IEEE International Conference on e-Business Engineering (ICEBE) is a prestigious conference, and a flagship event co-sponsored by IEEE Technical Committee on Business Informatics and Systems (TCBIS, formerly known as TC on Electronic Commerce), and the National Engineering Laboratory for E-Commerce Technologies (NELECT). Since 2003, ICEBE has been provided as a high-quality international forum for researchers, engineers and business specialists to exchange the cutting-edge ideas, findings and experiences of e-business.
New IT breakthrough always brings the evolution of e-business in wide spectrum, e.g. innovative business model, new marketing and sales channel, rapid sense-and-response, etc. How to adapt the changing computing paradigm and adopt new IT technologies for keeping competitive is a great challenge for modern enterprises. Based on the essential complexities in e-business, ICEBE 2018 invites an extensive coverage of system, software, service, business, combinations of the aforementioned, etc. to address related issues and promote research opportunities.
All of the accepted and presented papers in the conference will be included in the conference proceedings published by IEEE Computer Society. The proceedings will be submitted for inclusion in the IEEE Xplore Digital Library and will also be submitted to EI and INSPEC for indexing.
We invite submissions of high quality papers describing fully developed results or on-going foundational and applied work on the following topics:

Agent for e-Business Track
Big Data for e-Business Track
Internet of Things (IoT) Track
Mobile and Autonomous Computing Track
Security, Privacy, Trust, and Credit Track
Service-Oriented and Cloud Track
Software Engineering for e-Business Track
Ecommerce Trading Technologies and Blockchain Track
The conference is internationally sponsored and supported by many universities and organizations including the following listed.
Organized by

IEEE Technical Committee on Business Informatics and Systems (TCBIS)

Hosted by

Xi'an Jiaotong University, China
Coventry University, UK

Sponsored by

IEEE Computer Society
IEEE Computer Society Technical Committee on Business Informatics and Systems
National Engineering Laboratory for E-Commerce Technologies (NELECT)