IEEE BigData Congress 2018 - Call for Papers
BigData Congress 2018 Call for Papers
Submit Papers
The IEEE 2018 7th International Congress on Big Data (BigData Congress 2018)
Sponsored by the Technical Committee on Services Computing (TCSVC), IEEE Computer Society
BigData Congress 2018 organizing committee invites you to participate in the BigData Congress, to be held on July 2 – 7, 2018, San Francisco, USA.
2018 IEEE International Congress on Big Data (IEEE BigData Congress 2018) aims to provide an international forum for both researchers and engineers in academia and industry to present their latest research findings and practice on major and emerging topics in Big Data.
The technical program of IEEE BigData Congress 2018 will consist of a set of regular tracks and a work-in-progress track. The regular tracks are similar to previous IEEE BigData Congress submission tracks. The regular research track will emphasize both theoretical and experimental research contributions. The work-in-progress paper track will consider concise papers for timely dissemination of new ideas and exploratory results.
We also define the technical scope of big data research broadly from the 5V perspective. In addition to the traditional definition of big volume and high velocity, we also encourage submissions that describe techniques and tools for handling big variety and high veracity.
Technical topics of interest include but are not limited to the following:
Big Data Models and Algorithms
Foundational Models for Big Data
Algorithms and Programming Techniques for Big Data Processing
Big Data Analytics and Metrics
Big Data Architectures
Cloud Computing Techniques for Big Data
Big Data as a Service
Big Data Open Platforms
Big Data Management
Big Data Persistence and Preservation
Big Data Quality and Provenance Control
Big Data Storage and Retrieval
Big Data Security and Privacy
Big Data System Security and Integrity
Big Data Information Security
Privacy Preserving Big Data Analytics
Usable Security and Privacy for Big Data
Quality of Big Data Services
Big Data Service Performance Evaluation
Big Data Service Reliability and Availability
Real-Time Big Data Services
Big Data Science and Optimization
Usage of Big Data Science for Optimization
Usage of Optimization for Big Data Science
Big Data Science for Operational Research
Big Data Mining and Visualization
Algorithms and Systems for Big Data Search
Distributed, and Peer-to-peer Search
Machine Learning based on Big Data
Visualization Analytics for Big Data
Big Social Media Mining
Big Data Applications and Experiences
Big Data for Enterprise, Government, and Society
Case Studies of Big Data Value Creation
Large-scale experimentations
Enabling Resources for Big Data Research
Big Data for Science and Engineering Research
Big Data Sets
Big Data Application Benchmarks
Survey of Big Data Research Papers and/or Big Data Sets
Special Track on Real-Time Big Data Analytics
Techniques and Algorithms for Real-Time Big Data Analytics
Applications and Evaluation of Real-Time Big Data Systems
Special Track on Big Data/Smart Cities and IoT
Big Data Techniques and Algorithms for Building Smart Cities.
Big Data Analytics for Smart City
Big Data Analysis for Sensor Data
Special Track on Big Data/Health
Big Data Algorithms for Health Problems.
Big Data Integration for Health Data.
Big Data Decision-making for Personalized Healthcare.
Manuscript Guidelines and Submission Information
Please download the paper template in WORD or LaTeX.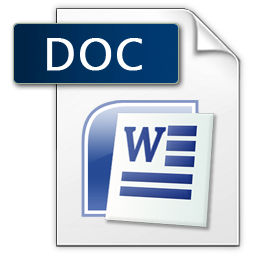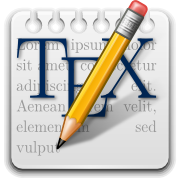 All submitted manuscripts will be peer-reviewed by at least 3 program committee members. Accepted papers with confirmed presentation will appear in the conference proceedings published by the IEEE Computer Society Press. Each conference/congress will publicly announce the winners of its Best Paper Award, and Best Student Paper Award. The authors of selected papers will be encouraged to submit extended and enhanced versions of their papers to the IEEE Transactions on Services Computing (TSC) and other suitable journals.
Submitted Regular and Workshop Papers will be limited to 8 (IEEE Proceedings style) pages and REQUIRED to be formatted using the IEEE Proceedings template. Submitted Work-In-Progress Papers will be limited to 4 (IEEE Proceedings style) pages. Unformatted papers and papers beyond the page limit may not be reviewed.
Important Dates
Regular Papers:
Full Paper Submission Due Date: January 10, 2018 February 7, 2018 (Extended Deadline)
Decision Notification (Electronic): March 15, 2018 March 22, 2018
Camera-Ready Copy Due Date: April 6, 2018

Workshop and Work-In-Progress Papers:
Full Paper Submission Due Date: January 10, 2018 February 14, 2018 (Extended Deadline)
Decision Notification (Electronic): March 15, 2018 March 22, 2018
Camera-Ready Copy Due Date: April 6, 2018

Submission Link
Please submit your paper at EasyChair.org: https://easychair.org/conferences/?conf=ieeebigdatacongress2018
IEEE Policy
IEEE Policy and professional ethics require that referees treat the contents of papers under review as privileged information not to be disclosed to others before publication. It is expected that no one with access to a paper under review will make any inappropriate use of the special knowledge, which that access provides. Contents of abstracts submitted to conference program committees should be regarded as privileged as well, and handled in the same manner. The Conference Publications Chair shall ensure that referees adhere to this practice.
Organizers of IEEE conferences are expected to provide an appropriate forum for the oral presentation and discussion of all accepted papers. An author, in offering a paper for presentation at an IEEE conference, or accepting an invitation to present a paper, is expected to be present at the meeting to deliver the paper. In the event that circumstances unknown at the time of submission of a paper preclude its presentation by an author, the program chair should be informed on time, and appropriate substitute arrangements should be made. In some cases it may help reduce no-shows for the Conference to require advance registration together with the submission of the final manuscript.
About IEEE
IEEE is the world's largest professional association advancing innovation and technological excellence for the benefit of humanity. IEEE and its members inspire a global community to innovate for a better tomorrow through its highly cited publications, conferences, technology standards, and professional and educational activities. IEEE is the trusted "voice" for engineering, computing and technology information around the globe.
About IEEE Computer Society
With nearly 85,000 members, the IEEE Computer Society (CS) is the world's leading organization of computing professionals. Founded in 1946, and the largest of the 38 societies of the Institute of Electrical and Electronics Engineers (IEEE), the CS is dedicated to advancing the theory and application of computer and information-processing technology.
About the Technical Committee on Services Computing
Founded in 2003, IEEE Computer Society's Technical Committee on Services Computing (TCSVC) is a multidisciplinary group whose purpose is to advance and coordinate work in the field of Services Computing carried out throughout the IEEE in scientific, engineering, standard, literary and educational areas.
Services Computing has become a cross-discipline that covers the science and technology of bridging the gap between Business Services and IT Services. The underneath breaking technology suite includes Web services and service-oriented architecture (SOA), cloud computing, business consulting methodology and utilities, business process modeling, transformation and integration. This scope of Services Computing covers the whole lifecycle of services innovation research that includes business componentization, services modeling, services creation, services realization, services annotation, services deployment, services discovery, services composition, services delivery, service-to-service collaboration, services monitoring, services optimization, as well as services management. The goal of Services Computing is to enable IT services and computing technology to perform business services more efficiently and effectively.
Contact Information
Send inquiries to ieeecs DOT bigdata AT gmail DOT com.