CCEM 2012 Speakers and Exhibitors
List of distinguished invited speakers:
Dr. Rahul De'
Dr. Rahul De' is the Hewlett-Packard Chair Professor in ICT for Sustainable Economic Development at IIM Bangalore. He has a B.Tech. from IIT Delhi, an MBA from University of Delhi, and a Ph.D. from the School of Business, University of Pittsburgh. His research interests are in ICT for development, economic impacts of open source and evaluation of e-Government systems. He also works in applied AI. He has published over 40 articles in international journals, refereed conference proceedings and as chapters in books. He has won two Outstanding Paper awards for his research and one for teaching, conferred at international conferences. He currently serves on the Board of IIM Bangalore and also on the Board of the sflc.in. Contact: rahul@iimb.ernet.in
http://www.iimb.ernet.in/~rahulde
Steve Diamond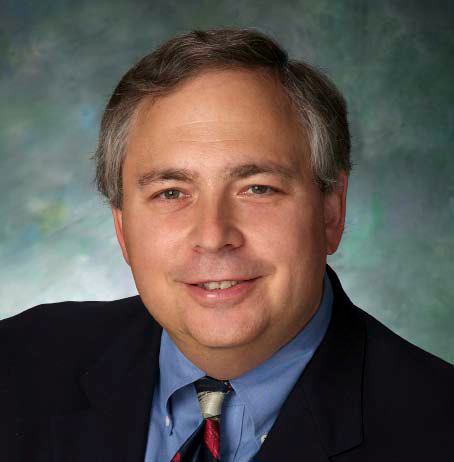 Steve Diamond, GM Industry Standards Office, EMC: Steve Diamond is a IEEE Senior Member and IEEE Computer Society past president. He is the general manager of the Industry Standards Office at EMC Corp., in San Francisco. Steve Diamond draws his expertise from 30 years of senior management, marketing, business development, and engineering in semiconductors, software, systems, and standards. Prior to his job at EMC, he was director of product management for intercloud computing at Cisco Systems,in San Jose, Calif., and vice president of marketing at Equator Technologies, a VLIW signal processor semiconductor company later sold to Pixelworks, also in San Jose. Before that, he did mergers and acquisitions at National Semiconductor and ran Sparc architecture marketing at Sun Microsystems, both in Santa Clara, Calif.
He currently is leading the IEEE Cloud Computing Initiative (CCI), which is an IEEE wide focus being applied to help accelerate the development of cloud computing. He was convinced that IEEE was uniquely positioned to play a major role in accelerating and shaping that future. So he brought together a team of experienced colleagues, and, with the support of the IEEE Future Directions Committee and seed funding from the IEEE New Initiatives Committee, developed the IEEE Cloud Computing Initiative. "Much as we saw with the development of the Internet, cloud computing will impact the entire information and communications ecosystem, from embedded controllers, smartphones, tablets, laptops, and personal computers, to enterprise data centers and supercomputers," he says. "The smartphone is the fastest growing consumer technology in history, having reached 50 percent penetration of U.S. households in just 7 years. It took the home computer nearly 20 years to do the same thing," he continues. "Cloud computing will give smartphone users infinite computing resources at their mobile beck and call. The implications of this transition are huge."
Steve Diamond also chairs the Cloud Computing Standards Committee that oversees working groups developing IEEE cloud standards. Two working groups are already underway: IEEE P2301 Draft Guide for Cloud Portability and Interoperability Profiles, a guide to the cloud standards landscape, and IEEE P2302 Draft Standard for Intercloud Interoperability and Federation, which focuses on standards for cloud-to-cloud interfaces. Steve Diamond is also chairing the cloud standards panels at the IEEE CLOUD 2012 conference in June, in Honolulu, and IEEE CloudCom 2012 in December, in Taipei.
Sudhir Dixit
Sudhir Dixit, Director of the Innovations for the Next Billion Customers Lab for HP Labs India: is responsible for leading the research on making IT relevant, affordable and simple for everyone.
Prior to joining HP, he held a joint appointment as a CTO in the Center for Internet Excellence and a Research Manager at the Center for Wireless Communications at the University of Oulu, Finland. During his 12 year tenure at Nokia or Nokia Siemens Networks (NSN), he held the distinguished roles of Nokia Research Fellow, Senior R&D Manager, Head of Nokia Research Center (Boston) and Head of Network Technology (USA). Sudhir has held various management or engineering positions at Research In Motion (RIM) as Senior Director, NYNEX Science and Technology and GTE Laboratories (both now Verizon Communications), Codex Motorola, Wang Laboratories, Harris, all in the United States, and Standard Telecommunications Laboratories in the United Kingdom. He is an Adjunct Professor of Computer Science at the University of California, Davis, USA and a Docent (Adjunct Professor) of Broadband Mobile Communications at the University of Oulu, Finland.
He is a Fellow of IEEE (USA), IET (UK) and IETE (India) and has received his Ph.D degree from the University of Strathclyde, Glasgow, UK, and the MBA degree from Florida Institute of Technology, Melbourne, Florida. He has published or presented over 200 papers, edited 4 books, and holds 19 patents, with several more pending, and has been issued 4 awards. Sudhir also represented Nokia and NSN on the Steering Board of the Wireless World Research Forum (WWRF), and is at present the chair of the Vision Committee and the Vice Chair of the Asia Pacific region at the WWRF. He is on the editorial boards of numerous publications, including IEEE and Cambridge University Press Wireless Essential Series.
Dr. Vivek Mansingh
Dr. Vivek Mansingh, VP, Engineering, Cisco: Dr. Vivek Mansingh is President of Collaboration & Communications Group at Cisco India. (Collaboration is a $5 Billion group at Cisco). As part of this role he is responsible for product development, market transformation, business development and sales enablement in India and APAC.
Before joining Cisco Systems in 2010, he was the Country Head, Dell India R & D Center.
Dr. Mansingh has held senior technology and leadership roles in top technology organizations. Beginning his career with technology giant Hewlett Packard in Cupertino, he moved to Fujitsu in 1991 as a Director of Marketing & Sales, based at San Jose, California.
In 1997, he founded ATTI., a subsidiary of Aavid, Santa Clara, California where he held the role of an Executive Vice President. Aavid was listed in Fortune magazine's 100 fastest growing companies in USA, 1999, with revenue of over $350 million/year.
In 2001, Dr. Mansingh moved to India and worked first with Ishoni Networks and later Portal Software, serving as the Managing Director.
Vivek was listed as honored professional in "National Who's Who for the United States" in the year 2000. Besides this, he is a member of the Board of Governors, National Institute of Technology, Allahabad, India (One of the top engineering institutions in India); and a Charter Member of TiE (The Indus Entrepreneur, a worldwide organization for developing entrepreneurship headquartered in Silicon Valley). He is also the recipient of Rotary Club's prestegious Paul Harris Fellow Award for contribution to community service, 2008.
Dr. Mansigh is a Gold Medalist engineer from NIT Allahbad(1978). He obtained his PhD from the Queen's University, Kingston, Canada in 1986 and completed an Executive Business Management Program with the Stanford University in 1996.
Vivek is sought after for speaking engagements on the subject of Leadership at various companies and Universities across the world. He holds 6 US patents; he invented an instrument, patented it and licensed the technology to Cambridge Accusense, Boston. He has published more than 100 technical papers and contributed a section in the "Handbook of Electronic System Reliability", published by McGraw Hill, 1996. He has also contributed a section "The New Global R&D Model: Critical Success Factors" in a German book "Establishing R&D centers in emerging markets", in collaboration with WHU - Otto Beisheim School of Management, Germany, published by Gabler Verlag, 2009.
Vamsi Mudiam
Vamsi Mudiam, IBM: is part of the IBM Software Group in India and works at the India Software Lab in Bangalore. He currently heads the IBM Cloud Lab at Bangalore. He spends most of his time helping clients with Cloud computing strategy and implementation, with a special focus on the benefits of Private Cloud for test and development efficiencies.
He began his tryst with Cloud computing in September 2007, working on IBM's very first cloud computing venture with Google. Since then he has been in the forefront of the IBM Cloud Computing initiatives as a part of the worldwide team and more recently as the leader of the IBM Cloud lab in Bangalore.
Vamsi manages a team of developers and architects who are part of the IBM Cloud Labs global team of developers helping IBM roll out new cloud offerings and capabilities to meet client requirements. He has been part of the India software lab for the past 9 years and has been involved with core product development activities and more recently in promoting IBM's new and emerging technologies.
Vamsi holds a bachelors degree in Engineering from Mysore University and has over 13 years of IT industry experience.
Pari Natarajan
Pari Natarajan, Co-Founder & CEO, Zinnov Management Consulting: is based in Bangalore, India, Pari Natarajan is a thought leader on global innovation and emerging markets. As a trusted advisor to the executive teams, Pari has been personally involved in assisting multiple companies in defining/redefining their globalization strategies.
Pari has closely worked with the executive teams of our clients in transforming their product development, R&D and services organizations. Pari's thought leadership was credited by our clients in expanding their global markets and revenue through systematically maturing their global centers.
Under Pari's leadership, Zinnov has grown to be a premier consulting firm assisting Fortune 1000 and reputed SMB firms in their global sourcing and emerging markets expansion initiatives. He has been instrumental in successfully launching the industry conferences/events on global innovation and global product development. Attended by over 350 product companies, this conference series is the largest event focusing on global product development and innovation.
Prior to co-founding Zinnov, Pari has held various management positions at Praja and Centric Software. He has also held positions in various software development teams in the US and India, helping them develop and deliver award winning products.
Pari holds an M.S. in Industrial Engineering from the Iowa State University.
Stefan Pappe
Stefan Pappe, IBM Fellow: Cloud SSA, Architecture and Technical Solution Design, Services Delivery, Global. "Reference architecture is a great proof point with clients. It shows, 'we've done this before and it worked.'" In nature, clouds are like snowflakes: no two look exactly alike. But as an IT platform, IBM's cloud offerings work best when they follow a standard blueprint, according to Stefan Pappe. Stefan Pappe builds the architecture for cloud offerings in the Global Technology Services portfolio, driving them as standards into client deals. He led the design of the Common Cloud Management Platform, the reference architecture that guides IBMers around the world in the design and delivery of IBM cloud solutions to clients-including the new IBM SmartCloud offerings recently announced.
"Enterprises are eager to adopt cloud, but they are not sure how to start. What they need is a roadmap. Having reference architecture demonstrates to clients that we have proven experience, a blueprint for quickly and economically deploying a solution that will meet their specific requirements and is grounded in best practices and a proven model," Stefan said. "We are extremely well-positioned to dominate the cloud enterprise market."
The son of an IBM systems engineer, Stefan grew up harvesting grapes and playing sports in a wine-growing region of southwestern Germany along the Rhine. At his father's suggestion, Stefan took a job as a contract programmer in the IBM Heidelberg Science Center while working on his masters degree in economics. "Right away, I was hooked. I loved programming," Stefan recalled, who earned a doctorate in computer science and worked on his thesis in a joint program with IBM. After a year-long post-doctoral fellowship at the Almaden Research Center, Stefan returned to Heidelberg and soon became immersed in his first big IBM project: business intelligence. Stefan developed many of the key data warehousing technical assets which fueled the growth of what became a huge services business for IBM. Through his experience working with clients across Europe on business intelligence engagements, Stefan found that a solid architecture provides more than a technical blueprint for IT experts. It also serves as a powerful sales tool. "Reference architecture is a great proof point with clients. It shows, 'we've done this before and it worked.' It's substantive, not just marketing hype." Often the biggest hurdle to the success of a reference architecture is found not in the feasibility of the technical blueprint itself, but in the DNA of IBM technical experts. "Techies are very proud of what they know and like to do things their way. Now you ask them as we move to an asset-based model to adhere to a single standard. That's quite a change," conceded the GTS Architecture Board leader. "But what we're doing is packaging the experience of our best practioners in a formal way so it's understandable by everybody. It gives you a blueprint that works. It avoids troubled projects. It's good for the individual architect, it saves their weekends. And there's always room for innovation when you're working on a specific client solution."
Stefan is a powerful advocate for communities of practice that bring together IT architects and specialists who support specific services areas, such as cloud. "From a business perspective, communities are how we can share best practices and scale knowledge from a single client experience. For practitioners, by engaging in a community, you are suddenly connected with everyone in the world who does the same thing. If you are good, your expertise is soon known across IBM."
Alexander Pasik
Alexander Pasik, CIO IEEE: Alexander Pasik's career has combined strategic and visionary consulting, entrepreneurial and operational expertise, investment research and advisory services, and academic depth in information technology. In the course of his career, he has founded and managed multimillion dollar departments at Gartner, Lazard Freres, and Ernst & Young, advised and participated in venture investments with an average rate of return of 40x, served as CIO at the Guggenheim and IEEE, and done so while continuing to contribute academically.
Dr. Pasik's career began during his years of graduate study in computer science at Columbia University. During those years (1982 - 1989), he consulted on advanced technology projects at IBM, AT&T Bell Laboratories, Home Insurance Company, and Citibank. He also taught undergraduate courses at Columbia during that time. His doctoral dissertation presented an automated mechanism for achieving massive parallelization of artificial intelligence expert systems. The summary of his results was published in IEEE Transactions on Knowledge and Data Engineering.
After receiving his doctorate in Computer Science and spending two years at Citibank's Corporate Technology Office, Dr. Pasik joined Gartner and soon became VP and Research Director of Advanced Technologies. At Gartner, Dr. Pasik published over 100 research reports that were subscribed to by hundreds of CIOs and IT staff throughout the world. Some of his key findings and forecasts including his 1991 prediction of the impending shift from client-server software to web-based architectures (three years prior to Netscape's arrival to the market), his coinage and definition of service-oriented architecture in 1993, and his predicted rise of software-as-a-service (SaaS) as a key component of cloud computing.
In 1996, Dr. Pasik was recruited to start Lazard Freres's technology equity research group. Within his first year, he and his newly built team ranked in the top 10 of software analysts by Reuters. He brought his unique brand of industry- and technology-based forecasting and applied it to the investment criteria in technology companies. In 1999, Dr. Pasik was recruited to be a partner at Ernst & Young Consulting where he founded the Center of Enterprise Creation (CEC). The CEC worked with technology and technology-enabled start up companies to help in all aspects of their businesses, including technology development, venture funding, business plan development, and operational excellence. When Cap Gemini purchased Ernst & Young Consulting, Dr. Pasik started his own advisory firm, in which he continued to work with both start up companies and larger firms (including Bain & Company and Citibank) in their technology initiatives. In 2006, Dr. Pasik accepted the position of Chief Information Officer at the Solomon R. Guggenheim Foundation and Museum where he applied his years of experience to the benefit of a non-profit cultural institution. He managed the design, development and deployment of the Guggenheim's resilient metropolitan-area network, migrated 70% of its mission critical application to more reliable, cost-effective, and easier-to-use SaaS solutions, led the initiative to revamp its web presence, and completely reengineered all internal IT processes. In 2010, Dr. Pasik joined IEEE as its Chief Information Officer. During his first year at IEEE, he has spearheaded the IT leadership of IEEE's major initiative to develop a service-oriented architecture business platform, established new IT governance processes, and began working with IEEE staff and volunteers on cloud computing standards.
Sam Pitroda
Sam Pitroda, Inventor, Entrepreneur, Development Thinker and Policy Shaper: Sam Pitroda is a an internationally respected development thinker, policy maker, telecom inventor and entrepreneur, who has spent over four decades in Information and Communications Technology and related human and national development initiatives.
Credited with having laid the foundation of India's technology and telecommunications revolution in the 1980s, Mr. Pitroda has been a leading campaigner in helping bridge the global digital divide.
During his tenure as Adviser to Prime Minister Rajiv Gandhi in the 1980s, Mr. Pitroda headed six technology missions related to telecommunications, water, literacy, immunisation, dairy and oil seeds. He was also the founder and first chairman of India's Telecom Commission. In these roles, he helped revolutionise India's development policies and philosophies with a focus on access to technology as the key to social change. Mr. Pitroda was Chairman of India's National Knowledge Commission (2005-2009), an advisory body to the Prime Minister of India, set up to provide a blueprint for reform of knowledge related institutions and infrastructure in the country. The Commission has offered a series of recommendations on various aspects of the knowledge paradigm to help India meet the challenges of the 21st century.
He is currently Adviser to the Prime Minister of India on Public Information Infrastructure and Innovations and is Chairman of the Expert Committee on the use of ICT in Railways. He is also the Chairman of the Smart Grid Task Force set up under the aegis of the Ministry of Power, Government of India. He has recently been appointed the founding Commissioner of the United Nations Broadband Commission for Digital Development. He holds close to 100 worldwide patents and has published and lectured widely in the US, Europe, Latin America and Asia.
S Raghunath
S Raghunath, Professor, Dean: S Raghunath is a professor and dean at IIM Bangalore. His research areas include, MNC Headquarter-Subsidiaries Relationships, Structuring and Managing Alliances and Joint Ventures, Issues In Managing Outsourcing , Role of Independent Directors in Company Boards , Sustaining Growth of IT Companies in India, and Evolution of Network-based organizations.
Dr. Raghunath was a Post Doctoral Fellow, Graduate School of Business, Stanford University.
Dr. Raghunath is on the board of directors, National Venture Capital Fund (2000-Present), KTwo Technologies (2007-Present), and India Satcom (2001-Present).
Dr. S Ravindran
NAME: D.S.Ravindran
EMPLOYMENT: Indian Forest Service, 1986 Batch, Karnataka Cadre
PRESENT ASSIGNMENT: Chief Executive Officer
Centre for e Governance
Government of Karnataka
MS Building
Bangalore - 560001
+91 80 22373840 (office): dsravindran@gmail.com
EDUCATION
Post Graduate Programme in Public Policy and Management, Indian Institute of Management, Bangalore, - I Rank. Gold Medalist, March, 2007.
Ph.D. in Resource Economics, University of Wales, Bangor, UK, 1998. (Ph.D. with highest rating)
M.Sc. (Agri), Agronomy, University of Agricultural Sciences, Bangalore, 1991. (I Rank)
M.Sc. (Forestry), Indira Gandhi National Forest Academy, Dehradun, 1988. (I Rank Honours)
PG Diploma in Forestry, State Forest Service College, Coimbatore, 1984. (I Rank Honours)
B.Sc. (Agri), University of Agricultural Sciences, Bangalore, 1981. (I Rank)
CORE EXPERIENCE AND SKILLS:

27 years experience in Civil Service, spanning administration, research, training and education domains.

Doctorate in Natural Resource Economics, with proficient skills in project formulation, planning and monitoring and impact assessment (economic, environmental and social) and participatory rural appraisal skills.

Specialisation in Public Policy analysis and Management. Academic experience in teaching, research and consultancy, as Associate Professor in Indian Institute of Forest Management, Bhopal.

Planning, Management and administration experience in Forestry, Environment and Energy sectors at both execution and supervisory levels.

Last 4 years, responsible for e-enabling the service delivery in Government of Karnataka as the CEO of Centre for e Governance, which is the e-service provider to the State Government. Major responsibilities include network services, data centre services, core business applications for Government and also capacity building of Government officials for undertaking e governance activities.
Nitin Vig
Nitin Vig, Chief Architect, Juniper Networks - India: Nitin is the Chief Architect, Key Service Provider accounts at Juniper Networks. In his current role he works with Tier-1 Service providers in the region consulting them on long-term network architectures and strategies for growth.
Nitin has been with Juniper for close to 8 years in various roles including system engineering and customer support working with large service providers across the the world in the areas of fixed and mobile broadband. He has a total of 12 years of industry experience and his areas of interest include Mobile broadband, Software Defined Networks, Cloud networking, Fixed Mobile Convergence and IPv6 migration strategies. Prior to joining Juniper Networks, he has worked with Computer Associates, Apara Enterprise Solutions and Wipro Infotech.
He holds a Bachelor of Engineering degree in Electronics from University of Mumbai and an MBA in Information Systems.