General Information










Paper Submission




Program


Travel Information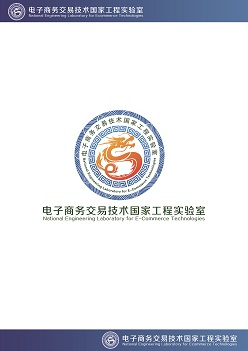 ICEBE 2015 Final Paper Submission
Paper Deadline:

Final paper is due by July 15, 2015.

IEEE ICEBE 2015 Author Final Paper Preparation and Submission Instructions
*** Notes from proceedings editor ***
If PDF eXpress is not active please go ahead and submit your paper.
You may submit your paper without using PDF eXpress.
Submitting your paper without using PDF eXpress will not compromise your paper.
You will be notified if we find a problem with your paper.
Please remember to only submit a PDF file (no WORD or PostScript).
Indexing

Conference publications published by the IEEE Computer Society's Conference Publishing Services (CPS) are submitted for indexing through INSPEC®. Produced by the IET1, INSPEC is the leading English-language bibliographic information service providing access to the world's scientific and technical literature in physics, electrical engineering, electronics, communications, control engineering, computers and computing, and information technology. If interested, you can learn more about INSPEC at http://www.iee.org/publish/inspec/
All CPS conference publications are also submitted for indexing to EI's Engineering Information Index, Compendex®, (Elsevier http://www.ei.org/), and ISI Thomson's Scientific and Technical Proceedings®, ISTP®/ISI Proceedings, and Current Contents on Diskette® (ISI Thomson http://www.isinet.com/). IEEE conference publications are not indexed in ISI Thomson's Science Citation Index (SCI), a journal index, nor are they cited in ISI Thomson's Journal Citation Report (JCR). ISI Thomson does not currently index CD-ROMs, only print products.
An abstract and index entry for your submission will be included within Elsevier's Ei Compendex database only if: (1) your submission is available in full-text PDF format (multimedia submissions converted from formats such as Microsoft PowerPoint do not constitute full-text PDF format); and (2) your submission includes an author-submitted abstract. If your submission is available in full-text PDF but does not include an abstract, only bibliographic information will be included in Ei Compendex. The foregoing conditions are subject to change based upon the terms and conditions of IEEE's agreement with Elsevier. IEEE will make reasonable efforts to ensure that abstracts and index entries will be included in Ei Compendex based upon the guidelines above, but IEEE cannot guarantee that any particular abstract or index entry will be included in Ei Compendex.
IEEE conference publications may also be indexed into specialized indexing services based on their content topic.
All abstract and indexing services are operated by independent companies and the IEEE has no control over their editorial practices and policies.

1 IET is the Institution of Engineering and Technology, a new institution formed by the joining together of two great institutions: the IEE (Institution of Electrical Engineers) and the IIE (The Institution of Incorporated Engineers). This new institution is the inheritor of the INSPEC brand and all products and services.
Special issues