General Information










Paper Submission




Program


Travel Information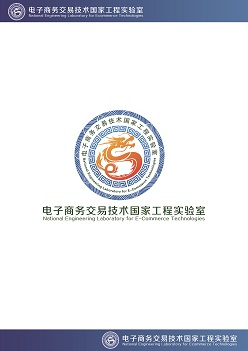 ICEBE 2015 Registration
Paper author (including conference and workshops) SHOULD register before or on July 29, 2015. Early bird rate for general participant is applicable for registration before September 5, 2015.

https://www.eventsforce.net/icebe2015
Author
Registration

Registration deadline is July 29, 2015

IEEE Member
US$500
Non-IEEE Member
US$650
One Extra Page
US$150
Two Extra Pages
US$300
Participant
Registration

Advanced
(before September 5, 2015)
Regular
(after September 5, 2015)
IEEE Member
US$500
US$787
Non-IEEE Member
US$650
US$976
Author must complete the registration by July 29, 2015. Otherwise, the author's paper will NOT be included in the conference proceedings. General participants must complete the registration by September 5, 2015 in order to qualify for the early registration rate.
Accepted papers must have at least one author registration. There is no student rate for author registration.
Author registering for N papers needs to pay N x registration fees.
For ICEBE 2015, the length of a long paper should not exceed 8 pages and the length of a short paper should not exceed 6 pages.
For workshops associated with ICEBE 2015, the length of a workshop regular paper should not exceed 6 pages.
Extra pages are charged US$150 per page. A maximum of two extra pages is allowed for each paper.
Conference registration includes admission to conference, proceedings, coffee breaks, lunches, reception, banquet, and souvenirs.
If the paper is not presented by any author in the designated session in the conference, the paper will not be included in IEEE Xplore digital library and the registration fee will not be refunded. This is the policy introduced by IEEE for their sponsored conferences. ICEBE 2015 is an international conference fully sponsored by IEEE Computer Society.
Email confirmation of conference registration will be sent by the ICEBE 2015 Finance Committee member within 10 days of receiving your registration. If you do not receive the confirmation, please email us at Julia.Baron@coventry.ac.uk. Please include "ICEBE 2015 registration" in the subject.
To qualify for the discounted IEEE member rate, you must be a member of IEEE or the IEEE Computer Society. Please include your membership number(s) in the registration form.
Non-IEEE members can save immediately by applying online now for IEEE membership or IEEE Computer Society membership.
Questions about the registration form or the registration process should be directed to Julia.Baron@coventry.ac.uk. Please include "ICEBE 2015 registration" in the subject line.
Cancellations and substitutions are allowed. However, full registration fees will be charged unless a cancellation notice is sent in writing, and received or faxed on or before September, 15, 2015 to the Miss Julia Baron. All the registrations for published papers in the Proceedings of IEEE ICEBE 2015 cannot be cancelled.
A US$150 handling fee will be applied to all cancelled registrations. Fees cannot be refunded for registrations cancelled after the deadline (Sep. 15, 2015). No-shows will be billed. Registration transfer is allowed. A letter on your company's letterhead is required from the original registrant stating the conditions of the substitution and the name of the replacement.