IEEE ICWS 2020 - Call for Papers
Call for Papers
The IEEE International Conference on Web Services (ICWS) is the flagship conference focusing on innovative Web-based services. It is a prime international forum for researchers, academics, businesses, industry, and standard bodies to exchange the latest fundamental advances in the state of the art and practice of Web-based services, identify emerging research topics, and define the future of Web-based services. In 2020, we will continue to strive to advance the largest international professional forum on Internet/Web-based services. The Proceedings of ICWS is EI indexed.
From technology foundation perspective, Services Computing (or Service Oriented Computing) has become the default discipline in the modern services industry. As a major implementation technology for modernizing services industry, Web-based services are Internet-based programmable application components published using standard interface description languages and universally available via uniform communication protocols. The program of ICWS 2020 will continue to feature research and application papers with a wide range of topics, focusing on various aspects of Web-based services. ICWS 2020, will take place virtually on October 18-24, 2020.
All topics relevant to Internet/Web based services are of interest. ICWS 2020 will organize refereed paper reviews in 7 research areas (themes):
Services Discovery, Selection and Recommendation
Service publishing
Service search engine
Collaborative filtering
Service recommendation
Service reasoning
Machine learning powered service discovery
Services Composition
Automatic service composition
Scientific workflows
Business process integration and management
Service coordination and cooperation
Service-based data integration
Data-driven service composition
Service orchestration and choreography for the future Internet
Services QoS Management
Quality-of-Service (QoS) modeling and management
Service QoS evaluation and prediction
Autonomic services
Web services testing
Performance aspects of cloud and service virtualization
Service level agreements
Services Security, Privacy and Trust
Internet service security
Privacy and trust
Dependable and secure services
Service auditing
Service policy control
Service Applications beyond the Web
Data-centric big services
Web services for Internet of Things
Social services
Cloud services
Mobile web services
XaaS (everything as a service)
Other applications
Semantic Service
Semantic service modeling
Semantics-based service discovery
Semantics-based service composition
Service Oriented Software Engineering
Service-Oriented Architecture (SOA)
Service specification and modeling
Service evolution
Service Oriented Software Engineering methodologies
Formal methods in services
Software engineering for adaptive service-oriented systems
Manuscript Guidelines and Submission Information
Please download the paper template in WORD or LaTeX.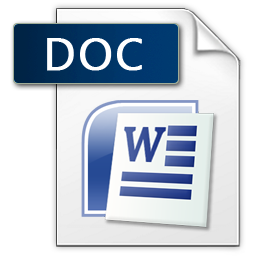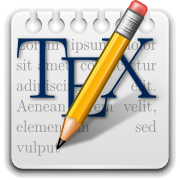 Language: English
Paper size and format: US Letter; Two-column format in the IEEE style
Page limit: Up to eight pages for peer review for regular papers; Up to three pages for a "work in progress" paper
Abstract Length: 1500 characters for a regular paper, and 500 characters for "work in progress" papers
Number of Keywords: between five to eight keywords for each paper
File format: Limit the size of a single PDF file to be 6MB

Note: Authors of the accepted regular papers will have available up to 10 pages for the final version of papers.

Anonymous Submissions: All conferences implement a double-blind reviewing process. Author names and affiliations should not appear in the paper. The authors should make a reasonable effort not to reveal their identities of institutional affiliations in the text, figures, photos, links, or other data that is contained in the paper. Authors' prior work should be preferably referred to in the third person; if this is not feasible, the references should be blinded. Submissions that violate these requirements will be rejected without review. The list of authors cannot be changed after the acceptance decision is made unless approved by the Program Chairs.
All submitted manuscripts will be peer-reviewed by the program committee. Accepted papers with confirmed registration and committed presentation will appear in the conference proceedings published by the IEEE Computer Society Press. Each conference/congress will publicly announce the winners of its Best Paper Award, and Best Student Paper Award. The authors of selected papers will be encouraged to submit extended and enhanced versions of their papers to the IEEE Transactions on Services Computing (TSC) and other suitable journals.
Special note in regard to early submissions: Authors are invited to consider early submissions and only full/regular papers will be accepted. An early submitted paper which is accepted will be included in the proceedings. An early submitted paper which is rejected can be still revised and submitted to the normal submission deadline (whereas the normal papers cannot be resubmitted). If the authors of an early submitted paper which is rejected decide to resubmit their paper to the normal deadline, they will have to include an appendix (2 pages) describing how they have addressed the comments received by the reviewers on the early submission.
Submitted Regular and Workshop Papers will be limited to 8 (IEEE Proceedings style) pages and REQUIRED to be formatted using the IEEE Proceedings template. Submitted Work-In-Progress Papers will be limited to 3 (IEEE Proceedings style) pages. Unformatted papers and papers beyond the page limit may not be reviewed.
Submission Link
Please submit your ICWS paper at EasyChair.org: https://easychair.org/conferences/?conf=ieeeicws2020.
Important Dates
Regular Papers:
Normal paper submission due:
February 13
March 5, 2020 (5:00 am, UTC)
Final notification to authors:
April 6
April 20, 2020
Camera ready manuscripts due:
April 20
June 5, 2020
Congress dates:
July 7-11 July 20-24, 2020
October 18-24, 2020
Because the move created a 7-month gap before the Congress is actually held, the Steering Committee decided to accommodate authors with one more submission window as follows:
Normal paper submission re-opened for the final window:
April 27, 2020
Normal paper submission for the final window due:
June 5, 2020 (5:00 am UTC)
Final notification for the final window to authors:
July 20, 2020 (for all papers submitted in the final window due June 5)
Camera ready manuscript due:
August 7, 2020
Congress Date:
October 18-24, 2020
Please visit
Instructions for Authors
regarding how to submit your camera ready paper.
IEEE Policy
IEEE Policy and professional ethics require that referees treat the contents of papers under review as privileged information not to be disclosed to others before publication. It is expected that no one with access to a paper under review will make any inappropriate use of the special knowledge, which that access provides. Contents of abstracts submitted to conference program committees should be regarded as privileged as well, and handled in the same manner. The Conference Publications Chair shall ensure that referees adhere to this practice.
Organizers of IEEE conferences are expected to provide an appropriate forum for the oral presentation and discussion of all accepted papers. An author, in offering a paper for presentation at an IEEE conference, or accepting an invitation to present a paper, is expected to be present at the meeting to deliver the paper. In the event that circumstances unknown at the time of submission of a paper preclude its presentation by an author, the program chair should be informed on time, and appropriate substitute arrangements should be made. In some cases it may help reduce no-shows for the Conference to require advance registration together with the submission of the final manuscript.
About IEEE
IEEE is the world's largest professional association advancing innovation and technological excellence for the benefit of humanity. IEEE and its members inspire a global community to innovate for a better tomorrow through its highly cited publications, conferences, technology standards, and professional and educational activities. IEEE is the trusted "voice" for engineering, computing and technology information around the globe.
About IEEE Computer Society
With nearly 85,000 members, the IEEE Computer Society (CS) is the world's leading organization of computing professionals. Founded in 1946, and the largest of the 38 societies of the Institute of Electrical and Electronics Engineers (IEEE), the CS is dedicated to advancing the theory and application of computer and information-processing technology.
About the Technical Committee on Services Computing
Founded in 2003, IEEE Computer Society's Technical Committee on Services Computing (TCSVC) is a multidisciplinary group whose purpose is to advance and coordinate work in the field of Services Computing carried out throughout the IEEE in scientific, engineering, standard, literary and educational areas. IEEE TCSVC membership details are available at http://tab.computer.org/tcsvc/
Contact Information
Send inquiries to ieeecs DOT icws AT gmail DOT com.