For accommodations, October is very busy in New York with large conventions. So, hotels are reserved largely in advance.
Hence, we recommend to reserve earlier in order to have a good deal quality/location/rate near the Conference.
We negotiated a good rate with ROOSEVELT HOTEL NEW YORK, from 16 to 19 October 2016:
https://gc.synxis.com/rez.aspx?Hotel=64539&arrive=10/16/2016&depart=10/19/2016&adult=1&child=0&group=CIEO16
If you are requesting pre or post date's outside of the outlined registration link dates, please e-mail your reservation request to "reservations@rooseveltnyc.com", provide your dates and refer to group code:CIEO16. Any available agent will be happy to assist you.
In addition, those requesting pre or post nights outside of the dates outlined in our contract, can also contact our reservations department by telephone at 212-885-6000 or toll free at 1-888-833-3969.
---
For Students, potential attendees:
---
Nearby Hotels
To book your accommodation please contact the hotels directly. Visit the corresponding hotel website for more information and for details on how to book your room.
---
Vanderbilt YMCA - 1*
General Information
Bearing the name of one of the YMCA of Greater New York's most benevolent families, the Vanderbilt YMCA Branch opened in its current location in 1932, and was then known as the "Railroad YMCA." Today, the Vanderbilt YMCA serves its neighbors in many ways, including through extensive youth programs, a health and wellness facility, guest rooms, and more than 125 different classes per week for adults, seniors, families, teens, children, and tourists. The branch also opened a fully-equipped early childhood center in 1990.
The Vanderbilt YMCA is located right in the heart of Midtown East. With the United Nations just around the corner, Grand Central Terminal and Time Square a few blocks away, Vanderbilt is a perfect place to stay to see New York City and all its attractions. St. Patrick's Cathedral and the Fifth Avenue shops make this area a tourist's delight. There are an abundance of restaurants to choose from that can satisfy all tastes.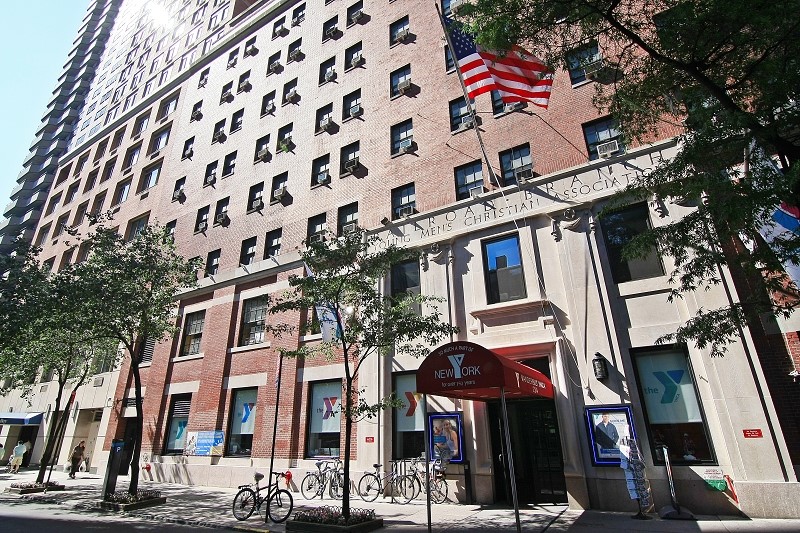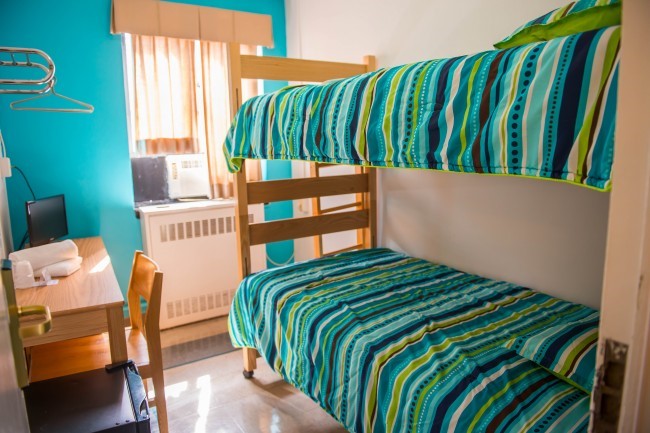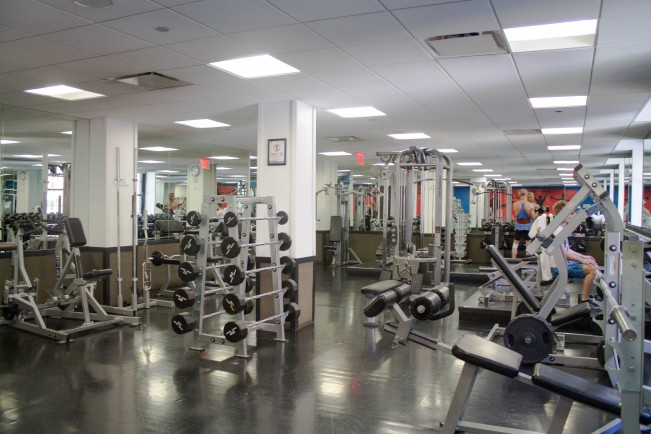 Accommodation
Guests will enjoy clean, air-conditioned single or double rooms, housekeeping, 24-hour security, free Wi-Fi, cable TV, and amenities like a full-size pool, a state-of-the-art fitness center, massages, vending machine located on guest room floors, common rooms, game nights and more!


General Facilities
Two swimming pools are available for guest use at Vanderbilt YMCA, which also offers a steam room and a sauna. Guests can exercise at the on-site fitness center as well.
Booking
Standard Single (shared bathroom): $118 /night
Single Deluxe (Semi private bathroom): $133 /night
Bunk Bed Room: (Shared bathroom) $143 /night
Bunk Bed Deluxe (Semi private bathroom): $158/night
Address: 224 East 47th Street
New York, NY 10017
Phone: (212) 912-2500
---
The Pod Hotels - 2-3*
General Information
The Pod Hotels were created for savvy travelers who want to seek, explore, wander around and become part of the city. Stay in the heart of Manhattan, without spending it all. This budget hotel is a 4-minute walk from the subway and 1.1 miles from Times Square.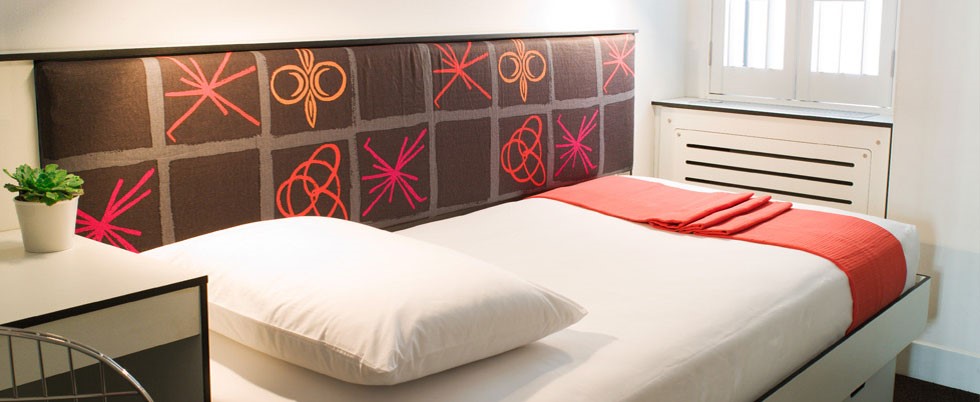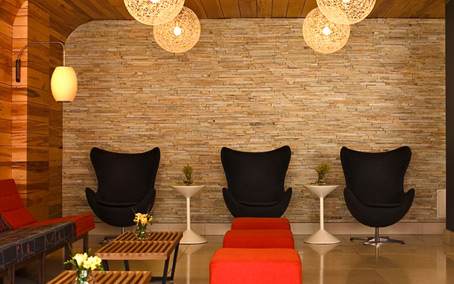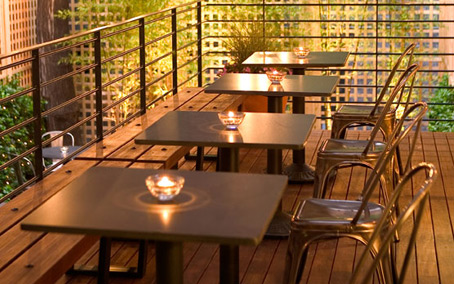 Accommodation
Guests can choose from 6 types of quirky yet contemporary pods (sleeping from 1 to 4) decorated in bright, colorful accents; all have flat-screen TVs, iPod docks, and desks. Single pods and some bunk pods have shared bathrooms with indicator use lights; the rest have in suite bathrooms. Studios add a sitting area and a tub in the bathroom.

General Facilities
Amenities consist of luggage storage, a rooftop cafe, a communal lounge with games and a bar, and an adjacent gastropub with foosball tables.
Booking
Mini Bunk: $190 /night
Full Pod: $208 /night
Bunk Pod: $210 /night
Queen Pod: $228 /night
Pod 39 Hotel
Address: 145 East 39th Street (between 3rd Ave & Lexington Ave)
New York, NY 10016
Phone: +1.212.865.5700
Fax: +1.212.865.5701
Pod 51 Hotel
Address: 230 East 51st Street (between 2nd Ave & 3rd Ave)
New York, NY 10022
Phone: +1.212.355.0300
Fax: +1.212.755.5029
---
Fifty NYC - 3*
General Information
Freshly renovated and artistically inspired, the Fifty NYC is steps from Fifth Avenue, Rockefeller Plaza, and Radio City Music Hall. The art and architecture featured throughout our boutique hotel have a distinct urban flair. The lobby is a showplace for the hotel's collection of curated contemporary art.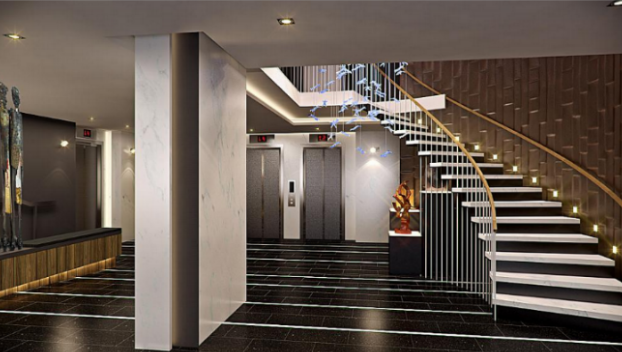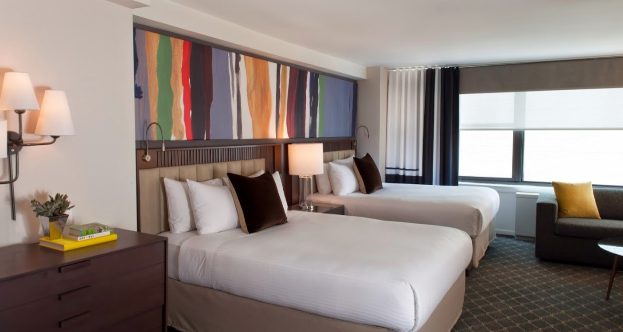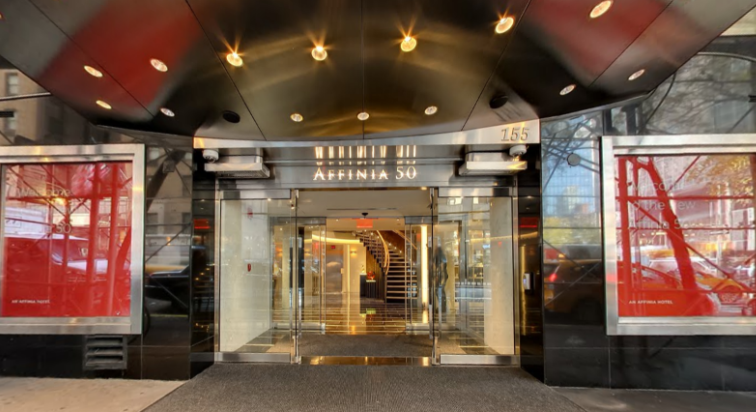 Accommodation
251 residential guest rooms and suites are perfect for a relaxing, productive stay. Just off a $19 million, top-to-bottom redesign, encompassing all guest rooms, as well as all public spaces, the Fifty NYC offers a balanced blend of services and amenities for a perfect trip to NYC. It also provides the perfect residential setting with urban kitchens in all studios and suites.

Check-in time is 15:00 and check-out time is 12:00.


Internet Access
Free wifi (if rooms are booked via the hotel's website)
Food and Beverage
Daily (free) wine hour (5-6 pm)
General Facilities
Stylish private second-floor lounge with concierge, meeting space, and a fireplace
Fitness center opens 24/7 and a business center.
Booking
Single room: 307.24$
Double room: 325$
Address: 155 East 50th Street (at 3rd Avenue)
New York, NY 10022 United States
Tel: +1 212-751-5710
---
ONE UN New York - 4*
General Information
ONE UN New York brings the world together with spectacular NYC accommodations and panoramic views. Set across from the United Nations Headquarters adjacent to the East River, the hotel's Midtown East location is simply ideal. Nearby, Manhattan icons such as the Empire State building, Grand Central Terminal, the theater district and splendid shopping invite travelers from around the world to explore the city that never sleeps. Stay at ONE UN New York, where the world comes together.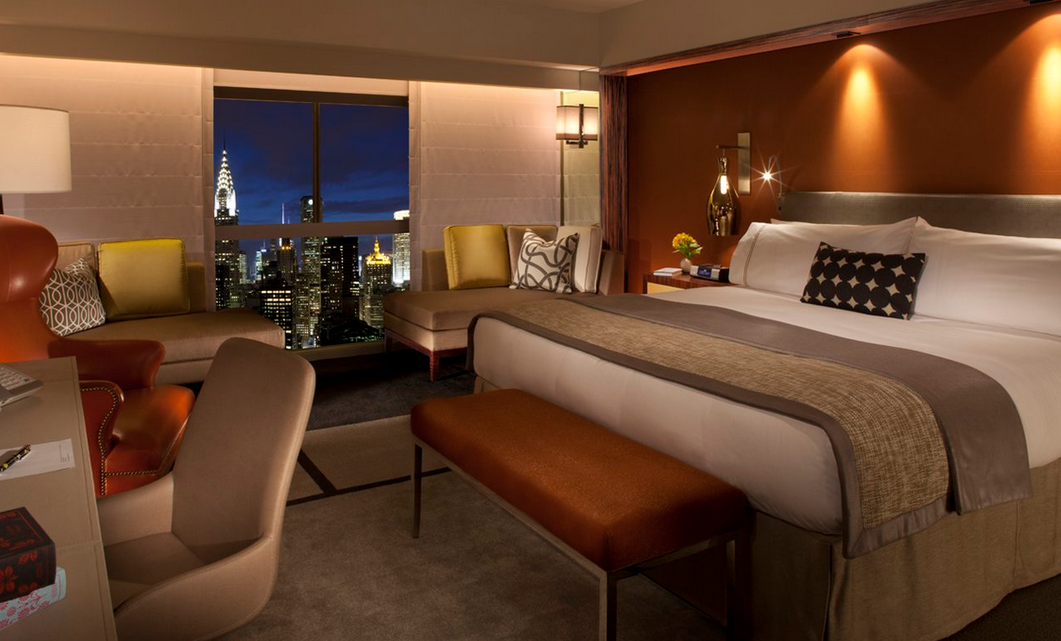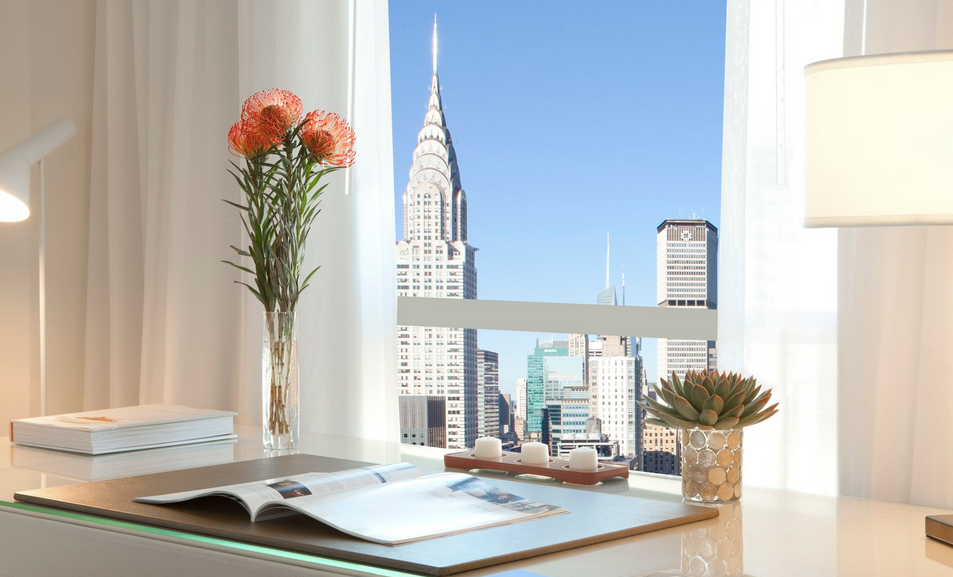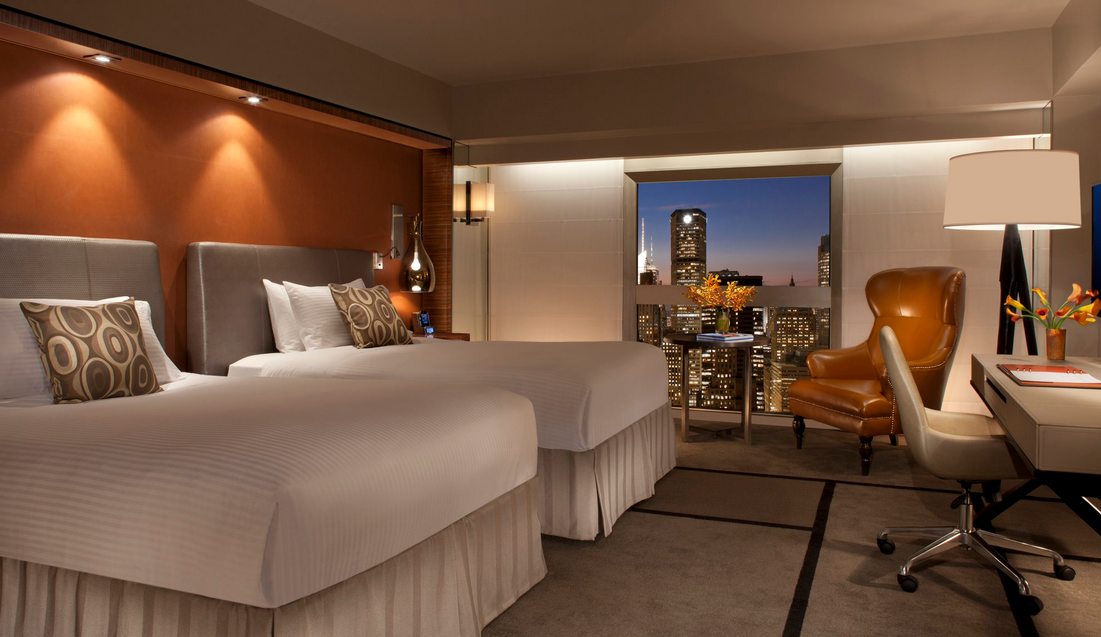 Accommodation
The hotel offers 427 rooms over 4o floors. Guest rooms and suites are peaceful and modern including a generous work space. The rooms come with complementary Wi-Fi, in room safe, iron and ironing board, Nespresso machine, and large bathrooms with walking shower.


Food and Beverage
Ambassador Grill Restaurant
General Facilities
Skyline Club on the 30th floor
Business Center
Fitness Center
Booking
Deluxe room: 280$
Deluxe Corner room (a nicer view of the city): 336$
One Bedroom Suit: 680$
Two Bedroom Suit: 1080$
Executive Duplex One Bedroom Suit King: 1240$
Address: One United Nations Plaza New York
New York, NY 10017
Phone: +1 212 758 1234
---
The Westin - 4*
General Information
Located in the heart of midtown Manhattan, this Westin hotel in NYC offers modern features and unmatched service for an exceptional stay. Unwind in one of 774 spacious guest rooms or suites; treat yourself to a delicious dish at THE LCL: Bar & Kitchen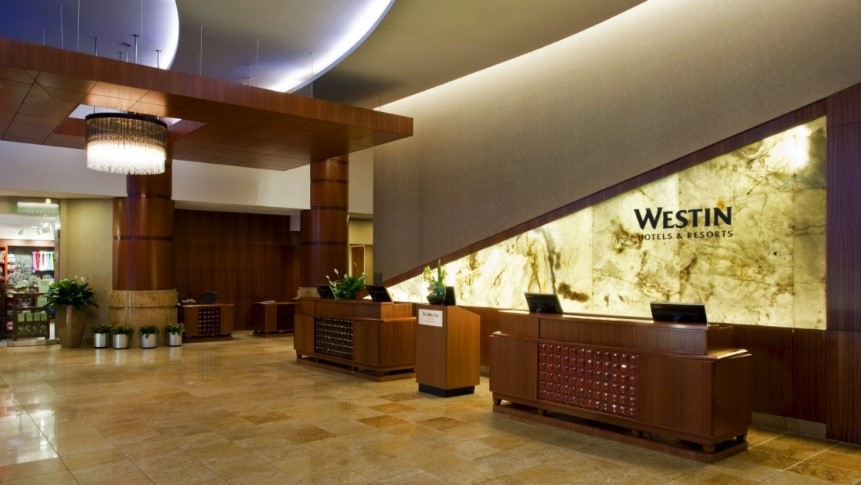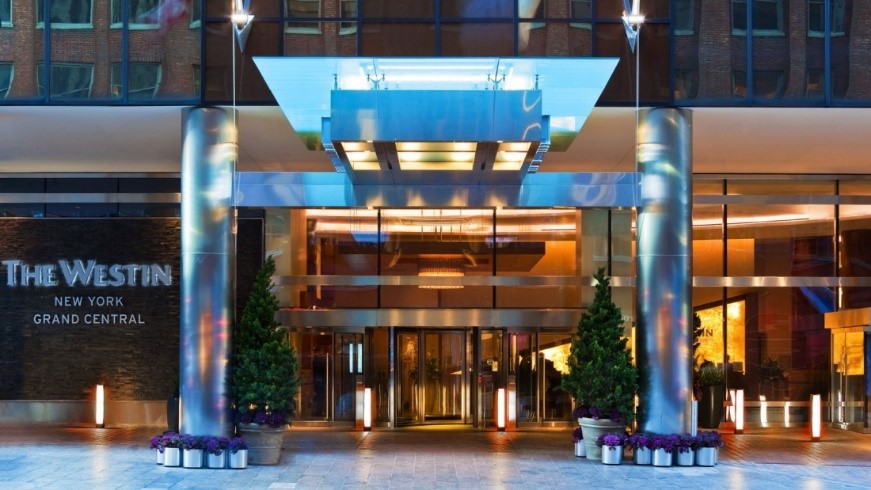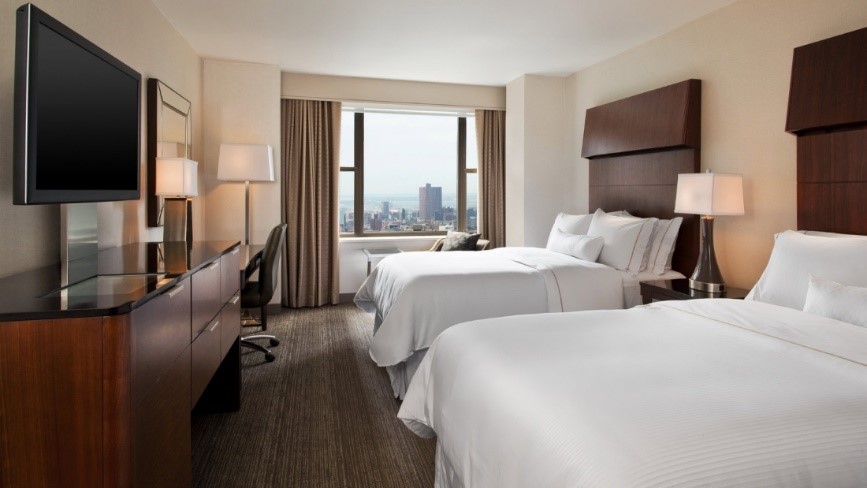 Accommodation
Stay energized in our 3,000-square-foot, state-of-the-art WestinWORKOUT® Fitness Studio or enrich your stay even more by treating yourself to a few of our Westin signature amenities. Whether you are here for business or pleasure, experience the Westin Difference!

14.95$ a day for Wi-Fi

Check-in time is 15:00 and check-out time is 12:00.
Food and Beverage
LCL Bar and Kitchen: breakfast lunch and dinner local spirits organic wines and craft beers
In room dining
General Facilities
Fitness Center
24-hour Business Center
Event Space
Booking
Traditional Room: 368$
Deluxe Room: 393$
Premium Corner Room: 422$
One Bedroom Suites: 564$
Address: 212 East 42nd Street
New York, NY 10017
Phone: +1-(212) 490-8900
---
The Lexington NYC - 4*
General Information
The Lexington New York City, Autograph Collection®, ideally located in the heart of Manhattan's fashionable east side, is a historic, yet stylish, Midtown Manhattan luxury which recently completed a $46 million revitalization project. As part of Marriott's Autograph Collection, MEMBERS CAN EARN MARRIOTT REWARDS.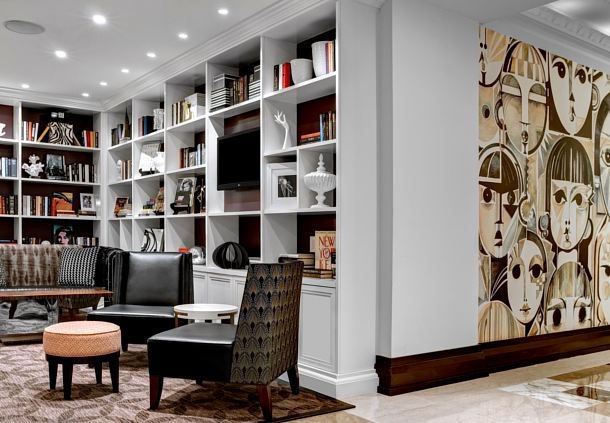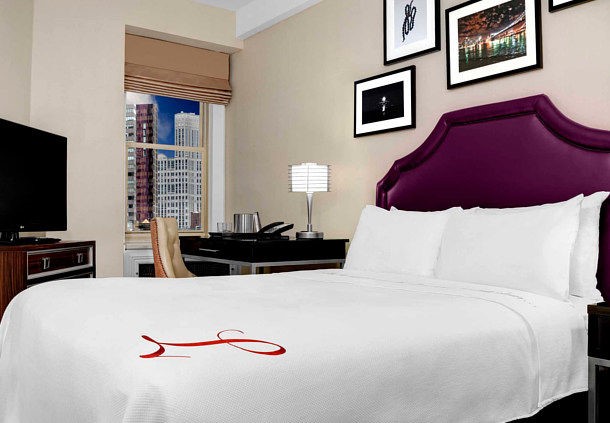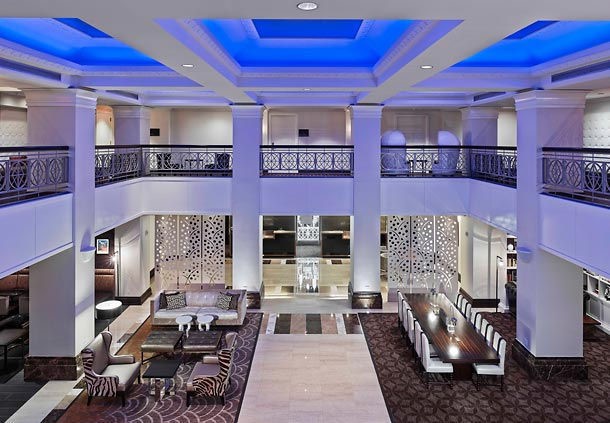 Accommodation
Discover 725 brand new guest rooms and suites featuring new carpeting, furniture, wall treatments and bathrooms. Modern in-room amenities include 37-inch flat-screen TVs, MP3 connectivity and spacious work desks with comfortable chairs. Additional amenities include newly renovated restaurants, such as The Mixing Room, a trendy bar and lobby, Raffles Bistro, S. Dynasty and Starbucks. Enjoy room service, a 24-hour fitness center and a business center with a Concierge desk. This luxury hotel in Midtown Manhattan offers three smoke-free meeting rooms, valet parking, 24-hour security and allows service animals.

Check-in time is 15:00 and check-out time is 12:00.


Internet Access
Guest rooms Wireless
High Speed: Check email + browse the Web for 12.95USD/day
Enhanced High Speed: Video chat, download large files + stream video for 16.95USD/day
Food and Beverage
Raffles Bistro, a charming , newly renovated restaurant serving breakfast, lunch, dinner and light fare throughout the day and until late in the evening
The Mixing Room, a newly renovated, upscale bar located directly in the living room
Starbucks, serving your favorite coffee beverages and snacks daily
General Facilities
The Lexington is pleased to offer guests a spacious 1,046 square foot fitness center equipped with Precor equipment. Enjoy two large, flat-screen TVs and music to motivate you along with clean towels and water ready to refresh you. Open 24/7
The Lexington New York City is pleased to provide our guests with a full-service business center offering five workstations, color printing, photocopy, fax and secretarial services.
Booking
Single room: 449$ (Sunday price: 187$)
Double room: 469$ (Sunday price: 229$)
Address: 511 Lexington Ave at 48th Street
New York, New York 10017 USA
Book online or call: +1-212-755-4400
Fax: +1-212-751-4091
---
Marriott East Side - 4*
General Information
Indulge in elegance with easy access to the excitement of the city at New York Marriott East Side. Explore the grandeur of Midtown Manhattan, just steps from our hotel, and visit the Chrysler Building, or take advantage of all the shopping surrounding our hotel near Grand Central Station.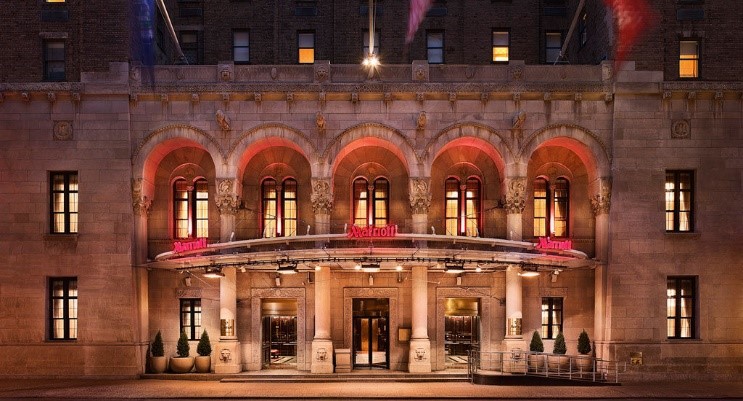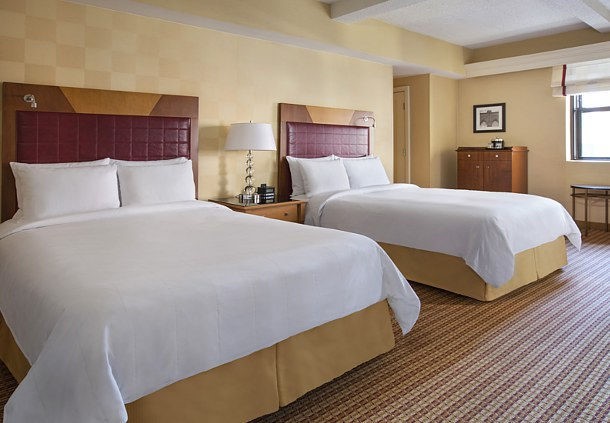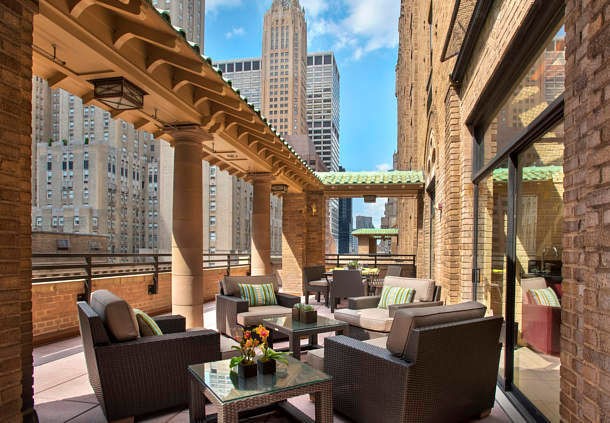 Accommodation
With 655 immaculately appointed rooms and suites, guests are invited to relax in style with luxury bedding and spacious marble bathrooms. Enjoy Internet TV in each guest room and stream your favorite shows, movies and music. Stop by 525LEX Restaurant & Lounge for an evening meal paired with a cocktail. Planning a meeting or event here on the East Side? Take advantage of our Midtown East hotel's 18,000 square feet of elegant event space, paired with our professional planning team. During downtime, unwind with a workout in our modern fitness center, which offers state-of-the-art machines and LCD TVs. Whether visiting on business or leisure, quiet luxury is waiting for you at New York Marriott East Side.

Check-in time is 16:00 and check-out time is 12:00.


Internet Access
Guest rooms Wireless, Wired
High Speed: Check email + browse the Web for 16.95USD/day
Enhanced High Speed: Video chat, download large files + stream video for 19.95USD/day
Food and Beverage
Breakfast - Grab-n-Go breakfast, fee: 10.00 USD
525LEX Restaurant & Lounge - Indulge in creative comfort cuisine and handcrafted cocktails at 525LEX, one of the premier restaurants in Midtown East. Our seasonal menu features an array of locally sourced meats, produce and cheeses.
M Club Lounge - Enjoy breakfast in M Club Lounge during the week from 6:30am–10:00am and 7:00 -11:00am on the weekends. Additional fee of $30.00 added to your guest room.
General Facilities
Fitness Center.
Booking
Single room(1 king): 474$ ( Sunday price: 251$)
Double room: 465$ (Sunday price: 242$)
Address: 525 Lexington Avenue at 49th Street
New York, New York 10017 USA
Book online or call: +1-212-755-4400
Fax: +1-212-715-4296
---
Hyatt 48 Lex - 4*
General Information
Comprised of premier Midtown Manhattan luxury accommodations, Hotel 48LEX is located on 48th Street and Lexington Avenue, where all of the city's attractions are within arm's reach. Our neighborhood shines with Broadway theaters, iconic 5th Avenue shopping, the Empire State Building, Times Square, and a wealth of world-famous museums. Stay with us at one of the finest Manhattan luxury hotels and step right into the heart of the greatest city in the world. Convenient subway lines make visiting Downtown neighborhoods like the Lower East Side and Uptown attractions like the Metropolitan Museum of Art a breeze.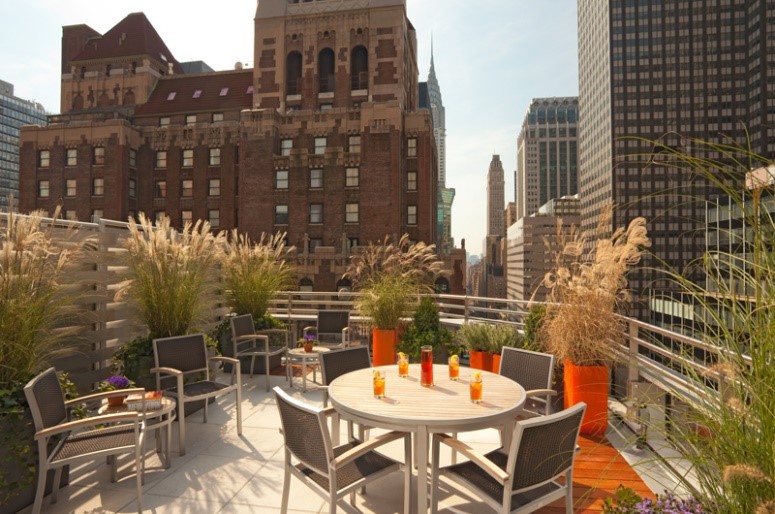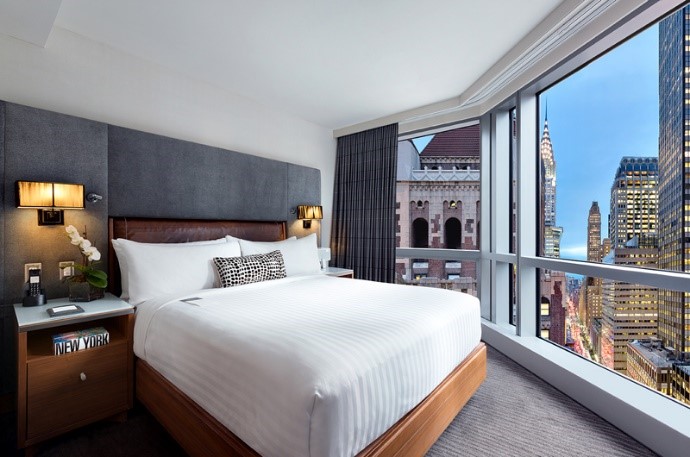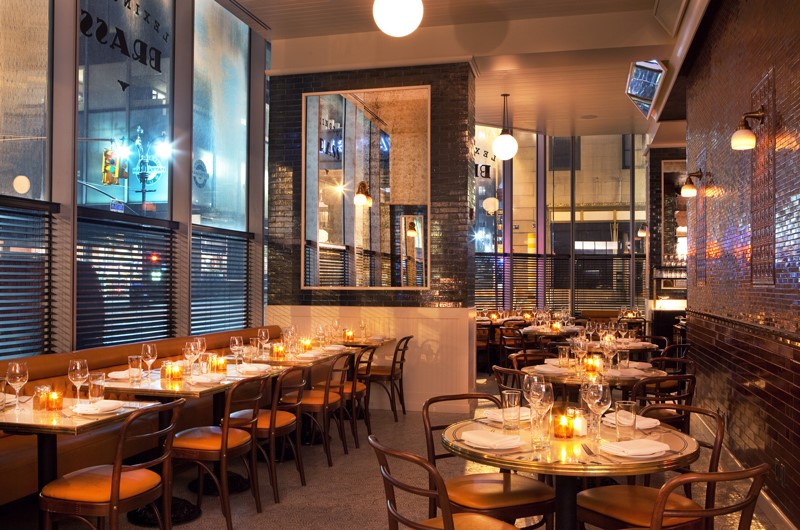 Accommodation
Hotel 48LEX's elegant property consists of 116 bedrooms and suites, each designed to resemble an upscale Manhattan apartment. Floor-to-ceiling windows, marble bathrooms, contemporary art, fully-stocked kitchenettes and sizable work desks enlighten our spacious accommodations. Light breakfast and Wi-Fi included with every reservation.


Food and Beverage
The Lounge – our exclusive 2nd floor lounge for hotel guests, serving complimentary breakfast and evening wine and artisanal cheese offering. Opens 24 hours a day.
Lexington Brass – is our ground level restaurant that serves locally sourced, market fresh sustainable dishes with signature cocktails and craft beers. Lunch features a bevy of refreshing and hearty options. Hearty options such as salmon ceviche, tuna burgers, and an aloe-mint lemonade with Absolut Vodka delight all day long. Evening menus feature local oysters kale ravioli, and lobster macaroni and cheese.
General Facilities
Located on the 2nd level, our Business Workstation comes fully equipped with a computer and printing services.
Booking
Studio Queen room: 394.25$
Studio Double room: 462.25$
Address: 517 Lexington Ave, New York
New York, New York 10017 USA
Tel: Hotel: (212) 888-3500
Reservations: (844) 665-5535
info@hotel48lex.com
---
The New York Palace - 5*
General Information
With a nod to its illustrious past, Lotte New York Palace has taken an ambitious leap into the future. The Lotte New York Palace – a legendary New York City luxury hotel – underwent a thorough transformation from a historic Madison Avenue gem to Midtown's premier modern hotel. The hotel's famed Villard Mansion built in 1882 is recognized as a New York City landmark and gracefully blends with a contemporary 55-story tower. The Madison Avenue Courtyard provides a dramatic entryway to the hotel's grand lobby.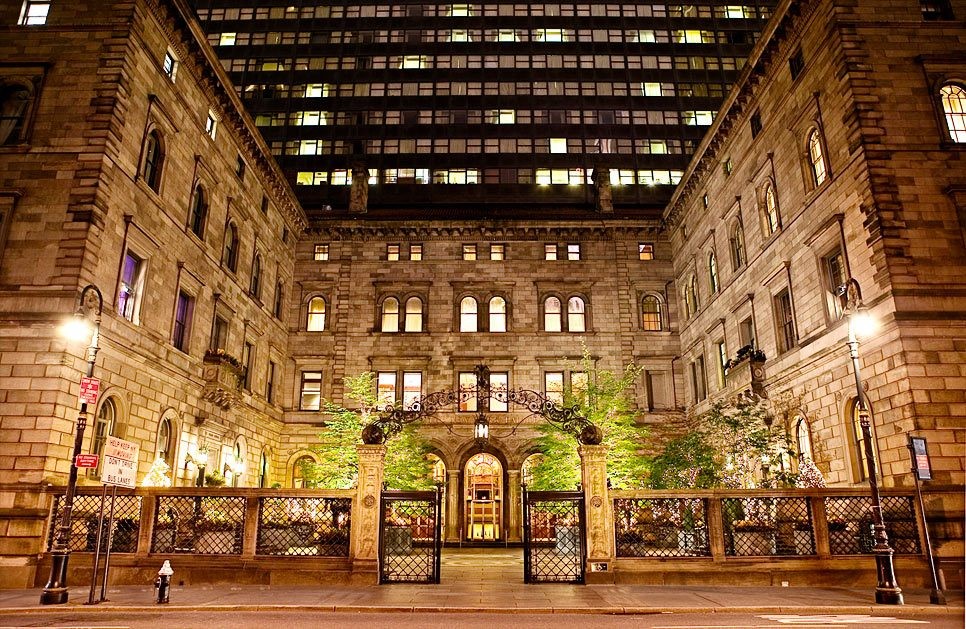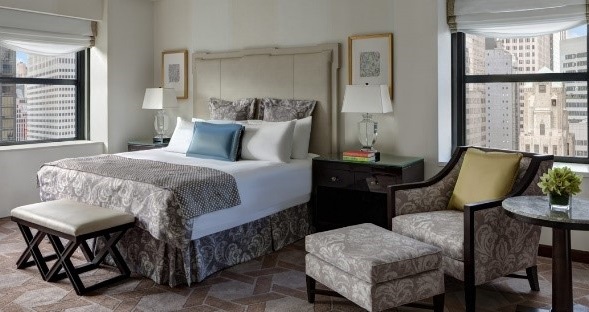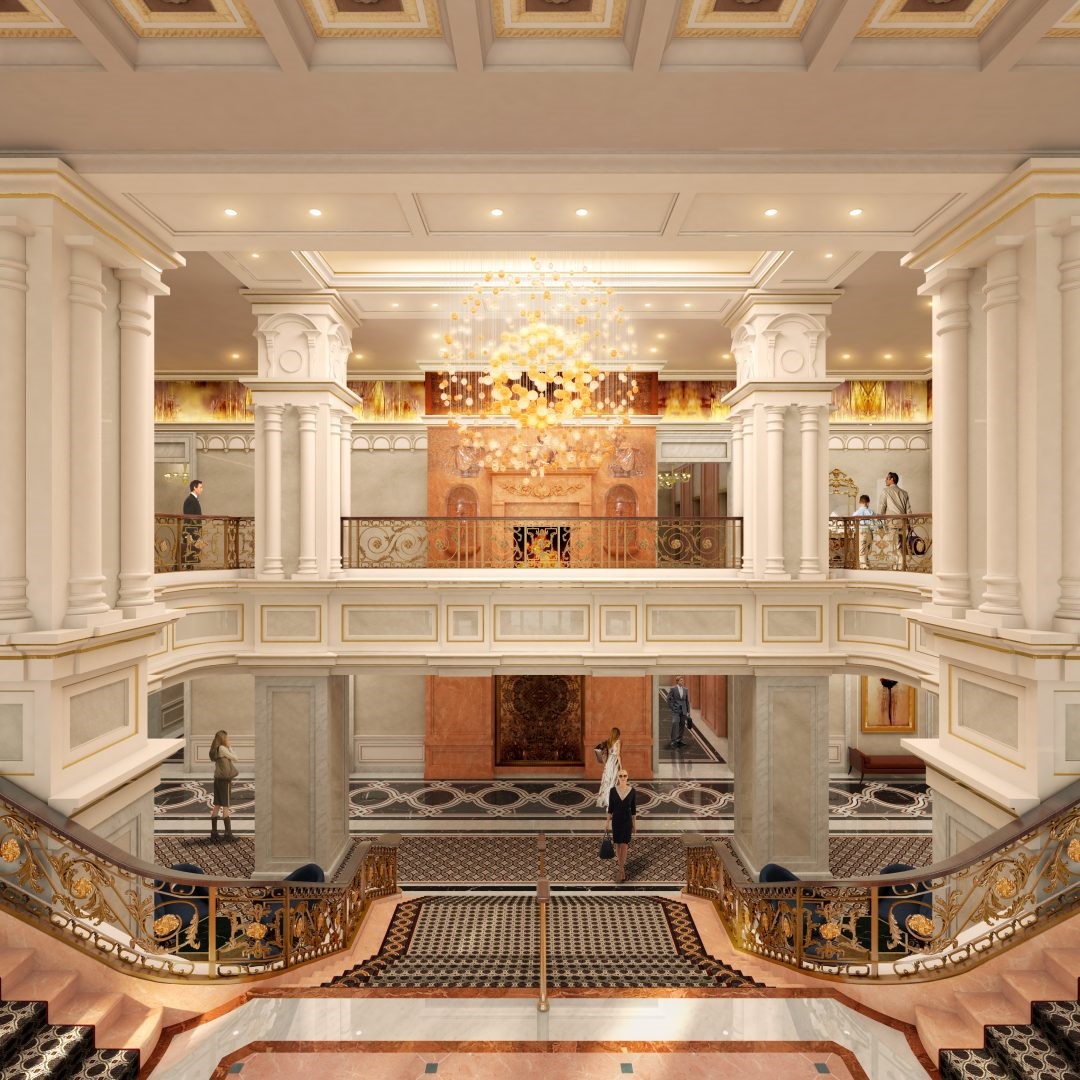 Accommodation
This Midtown Manhattan hotel features 909 spacious rooms and suites – including 176 newly renovated exclusive Towers accommodations – which provide the perfect setting for relaxation and inspired stays in New York City. Unique dining venues, such as Pomme Palais, offer everything from imaginative breakfast dishes to signature pastries and sandwiches. Lotte New York Palace's collection of versatile meeting and event spaces is ideal for weddings, corporate events and social occasions.


Food and Beverage
Pomme Palais (Daily from 6:30am - 5:00pm): Located on the ground floor, just off of Lotte New York Palace's grand lobby, Pomme Palais provides a new take on the classic New York City bakery such as savor macaroons, warm house-made croissants, mouthwatering éclairs and seasonal miniature fruit tarts while sipping on their favorite espresso or coffee beverage
Trouble's Trust (daily from 3:00 PM - 1:00 AM): Trouble's Trust is a premier cocktail bar and lounge in Midtown NYC, offering a diverse range of beers, wines, and cocktails
General Facilities
Complimentary shuttle service to the theater district Monday - Saturday at 5pm, 6pm and 7pm
Luxury spa open 9:00 am—9:00 pm, daily
fitness center
Booking
Single Superior room (1 King bed): 601.50$
Double Superior room (2 double beds) : 601.50$
Address: 455 Madison Avenue at 50th Street
New York, NY 10022
Phone: 212-888-7000
---
Hampton Inn - 5*
General Information
Count on the Hampton Inn Manhattan/United Nations hotel to offer a comfy and convenient base in the heart of Midtown Manhattan. Our hotel is located on 43rd Street in Turtle Bay, just north of Tudor City, within walking distance of historical landmarks such as the Chrysler Building and Grand Central Station. Our Midtown Manhattan hotel is also minutes from Penn Station and the Port Authority. Take a stroll down Fifth Avenue to explore world-famous flagship stores such as Saks Fifth Avenue and FAO Schwartz. Wander through Bryant Park on your way to experience the legendary nightlife and bustling atmosphere of Times Square.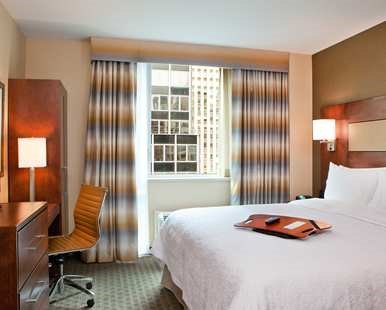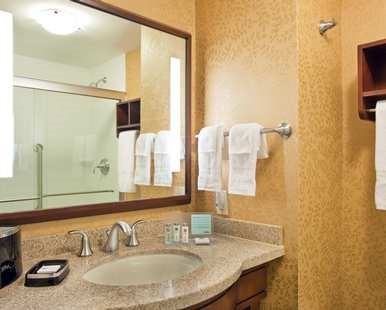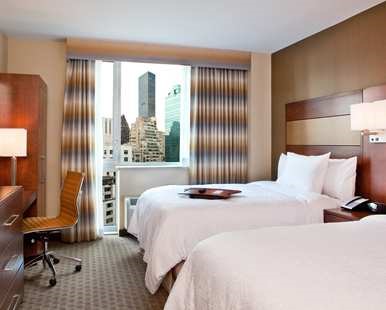 Accommodation
Settle in to a warm and inviting guest room with a range of thoughtful amenities. Keep in touch with free internet access, watch your favorite show on the 32-inch LCD HDTV, work away on the handy lap desk, and enjoy a great night's sleep on the clean and fresh Hampton bed®. Select a superior room for stunning views of the iconic cityscape and the Chrysler Building.


Check-in time is 15:00 and check-out time is 12:00.
Food and Beverage
Free Breakfast
Free Tea and Coffee
General Facilities
Fitness Center
24-hour Business Center
Booking
One King Bed: 309$
Two Double Beds: 329$
Address: 231 East 43rd Street
New York, NY 10017
Phone: +1-212-897-3385
---
Waldorf Astoria - 5*
General Information
The landmark hotel in midtown Manhattan, the Waldorf Astoria New York has set the standard for lavish rooms and suites, exquisite dining and 5-star events for over a century.
Like the Greats of Hollywood, entertainment and international politics before you, experience stately elegance and exceptional service at the legendary Waldorf Astoria New York. A classic example of Art Deco architecture, our Park Avenue hotel sits right at the heart of the action: The Theater District, Fifth Avenue shops, museums, Central Park and Times Square are all within walking distance.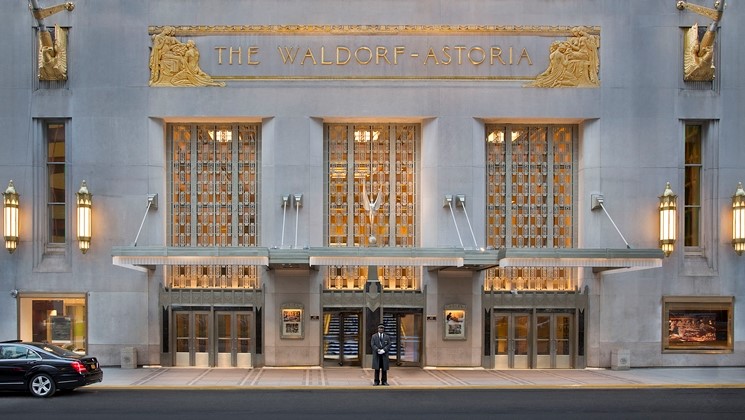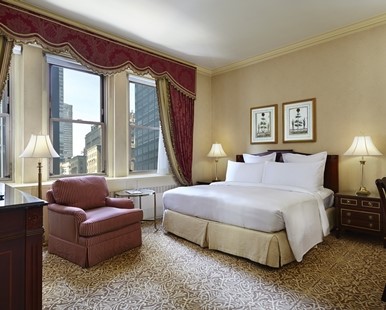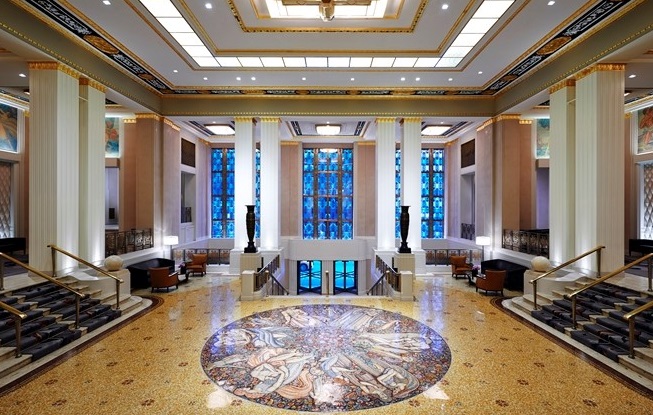 Accommodation
Sample 5-star dishes in restaurants noted for such creations as Waldorf Salad and Veal Oscar, and share romantic after-dinner cocktails in the lounge, as a pianist tinkles the ivories. Our 1,415 guest rooms and suites – featuring spacious, elegant marble bathrooms – are individually decorated with original Art Deco motifs.


Food and Beverage
Peacock Alley Restaurant - it offers guests and New Yorkers alike a Power Breakfast, an à la carte lunch menu, a unique selection of small plates and traditional dinners.
Bull and Bear Steakhouse
Peacock Alley Bar & Lounge
Bull and Bear Bar
General Facilities
Two 24-hour fitness center with the latest in workout equipment
Guerlain Spa, with luxurious massage, facial & body treatments for men and women
Booking
Single room: 469$
Double room: 479$
Address: 301 Park Avenue, New York,
New York, 10022-6897, USA
Tel: +1-212-355-3000
To Talk to a Hotel Expert Call 1-855-786-4714
Guest Fax: +1-212-872-7272
---
WiMob 2016
Location
New York, USA
Dates
17 - 19 Oct, 2016
Venue
LAU New York Headquarters
and Academic Center
Contact
General Chair
Abderrahim Benslimane
University of Avignon, France
General Co-Chairs
Peter Mueller
IBM Zurich, Switzerland
Azzam Mourad
Lebanese American University, Lebanon