Keynote Speakers
Dr. Samita Chakrabarti, Ericsson San Jose, USA
---
Samita Chakrabarti works as an Architect in the IP Cloud Networking and Internet Of Things. She was a team member of the initial Java based 'Sunspots', prototype sensor systems from Sun Microsystem Laboratories. She has been involved with IP Networking, Mobility and 6lowpan implementations through her workplaces and protocol development through IETF contributions. She has co-authored several RFCs including RFC6775 which provides optimization of IPv6 Neighbor Discovery in 6lo Networks. Samita's work interests include Internet of Things and IPv6, Cloud networking, virtualization and convergence of IP with 5G Wireless and Mobile networks. She co-chairs '6lo' working group at IETF; 6lo develops IPv6 adaptation layers and optimization for different types of low power link-layers.
---
Talk 1. Next Generation Wireless Technology and the Cloud Networks
---
Short Abstract

Internet Of Things and next generation wireless technologies usher new thoughts on how our everyday lives and society are connected with the 'things' as billions of computing elements. This results in a multitude of huge amount of data entering through the heterogeneous access networks. Next generation mobile and wireless technologies present several pillars to deal with such evolution of various network traffic. 5G wireless networks, Cloud Network Function Virtualization (NFV) and Software Defined Network (SDN) together can provide convergence, easy provisioning, network partitioning and ability to handle QoS for the various services offered by the Service Providers and Operators. This will however, require distributed micro data services and new transport architecture, standardized API and a common way of communication from the various wireless data sources to the rest of the world.
The talk will discuss 5G and IoT wireless access, Fog computing, Transport at the edge of the Fog and the benefit of running IP(v6) on the "things" for seamless communication.
Prof. Muriel Médard, MIT, USA
---
Muriel Médard is the Cecil H. Green Professor in the Electrical Engineering and Computer Science Department at MIT and leads the Network Coding and Reliably Communications Group at the Research Laboratory for Electronics at MIT. She has co-founded two companies to commercialize network coding, CodeOn and Steinwurf. She has served as editor for many publications of the Institute of Electrical and Electronics Engineers (IEEE), of which she was elected Fellow, and she is currently Editor in Chief of the IEEE Journal on Selected Areas in Communications She was President of the IEEE Information Theory Society in 2012, and served on its board of governors for eleven years. She has served as technical program committee co-chair of many of the major conferences in information theory, communications and networking. She received the 2009 IEEE Communication Society and Information Theory Society Joint Paper Award, the 2009 William R. Bennett Prize in the Field of Communications Networking, the 2002 IEEE Leon K. Kirchmayer Prize Paper Award and several conference paper awards. She was co-winner of the MIT 2004 Harold E. Edgerton Faculty Achievement Award. In 2007 she was named a Gilbreth Lecturer by the U.S. National Academy of Engineering.
---
Talk 2. Coding for multi hop wireless networks
---
Short Abstract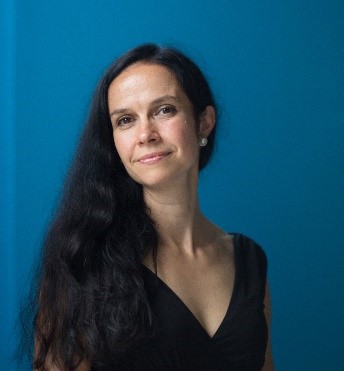 Multihop wireless systems have been perennially vexing in terms of yielding general capacity results. However, recent results show that we can characterize limits of such networks in different limiting regimes. We consider low and high signal to noise (SNR), and show that, in such systems, we can achieve capacity by performing separate physical layer and network coding in the low SNR regime, and performing analog network coding, implemented as amplify and forward, in the high SNR regime. While the use of virtual multiple-input multiple-output approaches appears a beguiling way to improve SNR by cooperative techniques, we show that such approaches exhibit, in the low SNR, limitations that have generally been ignored but that affect commonly accepted scaling results.
WiMob 2016
Location
New York, USA
Dates
17 - 19 Oct, 2016
Venue
LAU New York Headquarters
and Academic Center
Contact
General Chair
Abderrahim Benslimane
University of Avignon, France
General Co-Chairs
Peter Mueller
IBM Zurich, Switzerland
Azzam Mourad
Lebanese American University, Lebanon