IEEE SERVICES 2021 - Plenary Panel
QSAS: Quantum Software & Services
Quantum Software & Services
Thursday September 9, 16:30 - 17:50 UTC
Quantum computing is a new and emergent computation parading, and we need to understand how it is going to be used and impact in the current software and services. Furthermore, it is necessary explore how connect quantum and conventional computation to take advantage in both sides. Understanding that one of the key components of this technology is the quantum hardware (Quantum Processing Units or QPUs), the software and algorithm need to cover from the core hardware to the final user. This software stack from one side need to help to new quantum developers to have better tools to handle and improve the quantum hardware, also create new algorithms and models, and finally how we are going to integrate all these pieces with the current conventional applications. In this journey we are going to need to discover use the powerful of this quantum computation and how the users can connect and develop new kind of software and services around of it.

This panel is going to help to understand the current state of the art in the Quantum field, from the software near to the quantum hardware to services integrated on the cloud. The panel is moderated by Frank Leymann and Ismael Faro.
---
Panelists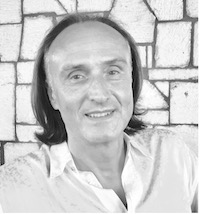 Moderator: Frank Leymann is a full professor of computer science and director of the Institute of Architecture of Application Systems at the University of Stuttgart, Germany. His research interests include service-oriented architectures and associated middleware, workflow- and business process management, cloud computing and associated systems management aspects, and patterns. He is the coauthor of more than 400 peer-reviewed papers, approximately 70 patents, and several industry standards. He is an elected member of the Academy of Europe.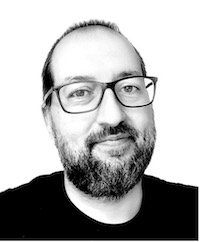 Moderator: Ismael Faro is distinguished engineer and technical lead in the IBM quantum software and cloud team, being part of IBM Research. He leads the developer cloud team to create the first public Quantum Cloud platform, IBM quantum experience (2016), after that was one of the first contributors in the open-source quantum computing framework Qiskit (2017). Ismael continues lead the developer team and his focus is how integrate quantum and conventional computation. He currently is working in Qiskit Runtime release in 2021 where combine quantum and cloud computation.

Ismael has collaborated from a while with developer and entrepreneurs' communities and open-source projects. He co-founded several startups and advise financial companies, startups, and European governments. Ismael is computer engineer from UOC.
Anne Matsuura is the director of Quantum Applications and Architecture at Intel Labs. She has previously been chief scientist of the Optical Society (OSA), chief executive of the European Theoretical Spectroscopy Facility (ETSF), senior scientist in the Bio/Nano/Chem Group at In-Q-Tel, and program manager for atomic and molecular physics at the U.S. Air Force Office of Scientific Research. She has also been a researcher at Lund University in Sweden, Stanford University and the University of Tokyo; a Fulbright Scholar to Nagoya University; and an adjunct professor in the physics department at Boston University. Dr. Matsuura received her Ph.D. in physics from Stanford University.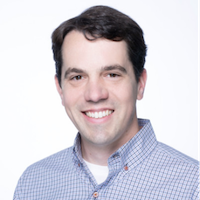 Blake Johnson is the Quantum Platform Lead for IBM Quantum. His team is responsible for the hardware and software components involved in execution of a quantum program, including converting the program into the signals that actuate operations on quantum processors. Blake has previously worked across many elements of the quantum computing stack, including research into characterization protocols, quantum programming languages, device design, and system architecture. Prior to joining IBM, Blake served as Chief Quantum Engineer at Rigetti Computing and Senior Scientist at Raytheon BBN Technologies. Blake earned his PhD in physics from Yale University under advisor Rob Schoelkopf, where he helped develop superconducting transmon qubits and apply them to novel quantum optics tasks, including invention of an absorptionless single-photon detector.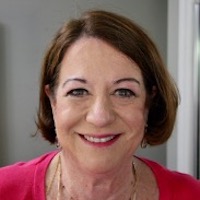 Denise Ruffner is the VP of Business Development at IonQ, a trapped ion quantum computing company based in Maryland. Denise is responsible for all customer engagements and customer strategy. In her free time, she is President of Women in Quantum, a rapidly growing organization dedicated to highlighting and creating a community for women. Previously Denise was Chief Business Officer at Cambridge Quantum Computing (CQC). Prior to CQC, Denise worked at IBM for 18 years, and was part of the early IBM Quantum team responsible for starting the startup and ambassador programs, and leading the worldwide sales strategy. Prior to IBM Quantum, Denise held a variety of roles in increasing responsibilities including leading sales teams with annual quotas of $750M. Denise has been recognized for innovation, sales leadership and strategic planning.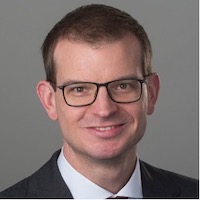 Matthias Rosenkranz is the Scientific Project Manager at CQC, where he is responsible for driving CQC's commercial and scientific projects. Matthias has a wide range of experience in delivering projects in quantitative finance and quantum computing. He gained a PhD in Atomic & Laser Physics from the University of Oxford for research on quantum simulations with ultracold atoms. He also holds an MSc in Mathematical Finance from the University of Oxford and an MSc in Physics from the Technical University of Darmstadt.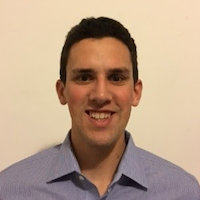 Sam Stanwyck joined NVIDIA in 2021 as a Senior Product Manager for quantum computing software. He has extensive experience in the development of hardware and software for superconducting qubit based quantum processors. Dr. Stanwyck's previous roles include R&D Quantum Physicist at Keysight Technologies, where he developed software solutions for a variety of quantum computing applications, and Quantum Engineering Manager at Rigetti Computing, where he was the technical lead for Rigetti's first generation of cloud-deployed 25 qubit processors. He holds a Ph.D in Applied Physics from Stanford University.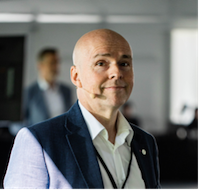 Georg Gesek is the founder and CEO of NOVARION Systems GmbH, the high-performance server and storage manufacturer from Austria. After studying physics at the Vienna University of Technology, Mr. Gesek entered the ICT industry to encourage the incipient fusion of computer and quantum science and to develop the first commercially viable quantum computer in the next few years. He created the basis for this in the last ten years with the development of the theory of quantum information, known as the "Theory of Everything". Mr. Gesek is dedicated to the creation of computers that serve a better future for mankind. This starts with the development of machines with low energy requirements and ends with artificial intelligence systems.