Keynotes - Michael Stonebraker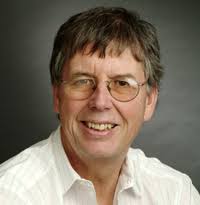 DBOS: A Database-oriented Operating System
Michael Stonebraker
Tuesday September 7, 15:30 - 17:00 UTC
Abstract
Current operating systems are complex systems that were designed long before today's computing environments. This makes it difficult for them to meet the scalability, heterogeneity, availability, and security challenges in current cloud and parallel computing environments. To address these problems, we propose a radically new OS design based on data-centric architecture: all operating system state should be represented uniformly as database tables, and operations on this state should be made via queries from otherwise stateless tasks. This design makes it easy to scale and evolve the OS without whole-system refactoring, inspect and debug system state, upgrade components without downtime, manage decisions using machine learning, and implement sophisticated security features. We discuss how a database OS (DBOS) can improve the programmability and performance of many of today's most important applications, propose a plan for the development of a DBOS proof of concept, and give results on a pilot that suggest the approach has merit.
Brief Biography
Dr. Stonebraker has been a pioneer of data base research and technology for more than forty years. He was the main architect of the INGRES relational DBMS, and the object-relational DBMS, POSTGRES. These prototypes were developed at the University of California at Berkeley where Stonebraker was a Professor of Computer Science for twenty five years. More recently at M.I.T. he was a co-architect of the Aurora/Borealis stream processing engine, the C-Store column-oriented DBMS, the H-Store transaction processing engine, the SciDB array DBMS, and the Data Tamer data curation system. Presently he serves as Chief Technology Officer of Paradigm4 and Tamr, Inc.

Professor Stonebraker was awarded the ACM System Software Award in 1992 for his work on INGRES. Additionally, he was awarded the first annual SIGMOD Innovation award in 1994, and was elected to the National Academy of Engineering in 1997. He was awarded the IEEE John Von Neumann award in 2005 and the 2014 Turing Award, and is presently an Adjunct Professor of Computer Science at M.I.T.